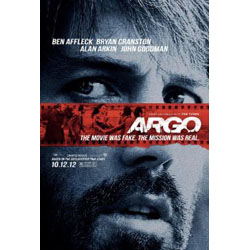 Released: 2012
Director: Ben Affleck
Starring: Ben Affleck, Bryan Cranston, John Goodman

A worthy Oscar-winner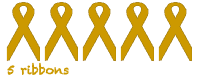 Just before the Oscars I did one of those Facebook quizzes – how many Best Picture Academy Award Winners had I seen. I was confident and as I started clicking from 2011 downwards I was quite happy – The Artist, The King's Speech, The Hurt Locker – I was on fire. There were a couple of blips but the 2000s and 1990s are almost a lock-out. Then we get to the 80s and it starts to go very wrong. The gaps get bigger and decades screamed past I scrolled through classic Oscar winners without ticking them to show that I had seen them. Something has to be done about it. 34 out of 84 isn't bad, but it's not that great either. I have some catching up to do, but before I get too far ahead of myself watching films from the 30s I thought that I should make sure I was totally up to date and finally see this year's winning film Argo
.
Directed by Ben Affleck, Argo is based on the true story of how the CIA extracted 6 American diplomats from Iran following the seizure of the US Embassy by revolutionaries. Extraction specialist Tony Mendez (played by Affleck) hatches a bizarre plan to rescue them by creating a false film production company and tricking the Iranian authorities into believing that the diplomats are in fact a Canadian film crew looking for suitable locations for their new science fiction movie.
There's been a lot of hoo-hah in the press about Argo. Apparently it's too jingoistic and portrays America in an overly positive light. It, according to various attention seekers, minimises the role that the Canadian government played, completely skips over the role of British and New Zealand diplomats and portrays the Iran in a negative way. There are also a number of historical inaccuracies including the imminent danger faced by the six diplomats. All fair comment, if we were watching a documentary. But surely the point of the film was to entertain and it managed that. Very, very well indeed.
To a man (and it is an almost exclusively masculine film) the cast is wonderful. Affleck is great as Mendez and if he wasn't smarting so much at being overlooked for a nomination in the Best Director category at the Oscars he might have felt a little unlucky to have missed out on a Best Actor nod. John Goodman as John Chambers, the award winning makeup artist and Mendez's entry man into Hollywood, was excellent. I'm not sure why the Academy preferred Alan Arkin's performance when nominating for the Best Supporting Actor category, Goodman was surely a real contender . This is an ensemble piece however and everyone plays their part exceptionally well.
Affleck certainly knows how build tension, at various moments I found myself hiding behind a pillow then shouting at the screen. I was on the edge of my seat for the last half hour or so just willing things to work out well. It certainly helped that I genuinely didn't know how the rescue attempt turned out, it was all a revelation to me. It'll be interesting to see if I still feel as nervous for the characters on repeated viewings – I suspect some scenes will still cause flutters.
Undoubtedly a cheerleader for the CIA and America Argo is nonetheless a great film well worthy of its award for Best Picture.