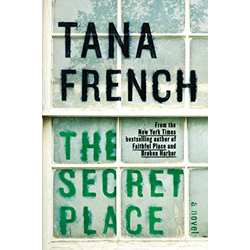 Published: 2014
Author: Tana French

Good but not exceptional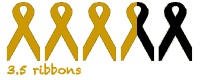 A couple of years ago I read Tana French's novel Broken Harbour, a thriller about the murder of a family on the outskirts of Dublin. It is a brilliant crime story with a realistic contemporary feel, exploring the impact of recession on an aspirational young couple. I was excited by the release of The Secret Place
, the next novel in French's chronicles of the Dublin murder squad.
Detective Stephen Moran is a member of the Cold Case team but has ambitions to join the Murder Squad. He is approached by a girl with a postcard saying "I know who killed him", a reference to the unsolved murder of a teenage boy in the grounds of a girls' boarding school. Moran joins Detective Antoinette Conway in a long, tense day interviewing pupils and trying to discover the truth about what happened.
One of the things that I imagine is hardest for any writer is finding the voice of their characters, especially when there is a generation gap between the author and their characters. Writing the dialogue of teenage protagonists is a particular minefield. It's unlikely that 14 year olds behave and talk the way that 40 something novelists think that they do. One of The Secret Place's biggest strengths is its portrayal of teenagers, how they speak and the pressures that they face with girlish rivalries, the fear of humiliation and hassle from boys who are interested in just one thing. The teenagers that French has created are all thoroughly believable and their vocabulary is straight out of any secondary school in the country. I could almost hear the "OMG"s and "totes emosh"s of the characters. The passion of teenage friendship and the anger of betrayal comes through wonderfully well. It put me in mind of Megan Abbott's 2012 novel Dare Me, which also explored the dangers of teenage girls.
I enjoyed the story and the revelation of the killer and the motive but I can't say that I loved the book. The flashback method allows us to see both sides of the story – the present day investigation and the months leading to the murder, normally I like this method however I found it a bit disruptive. It took me a good 150 pages or so to get to know the characters and work out which teenage girl was which. I felt that I was just getting into the swing of things when the timeframe shifted again.
I was also a bit disappointed by the appearance of a "supernatural" element which added little other than a way to frighten the suspects. For a book that was so rooted in reality this felt a bit cheap.
The Secret Place is decent, but not exceptional, however I'm still interested enough in the Dublin murder squad to read more of French's back catalogue and hope it's more like Broken Harbour than The Secret Place.