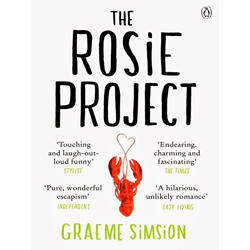 Published: 2013
Author: Graham Simsion

Warm-hearted and funny, a must-read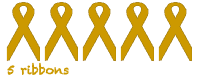 Since starting this website, I've been lucky enough to receive a number of proofs and review copies of books from publishers and there's something a little bit exciting about seeing lists of the best recent releases and knowing that I've either read them or (more normally) have a copy just waiting to be read. Given how difficult it is to keep up with new books, it's hardly surprising that I've got a little bit behind with slightly older books. One of the most popular books of the past couple of years, creating a lot of discussion on social media is Graham Simsion's romantic comedy The Rosie Project
.
Don Tillman is a thirty-nine year old geneticist, intelligent and handsome but still single. His entire life is controlled by rules and procedures and he decides that his inability to secure a second date is due to selecting women who don't meet a carefully constructed and scientific criteria designed to test compatibility. With the help of friends, Don embarks on The Wife Project, a foolproof plan to meet the perfect woman. This is all thrown into complete chaos by the arrival of Rosie, the least compatible woman in the world.
I loved The Rosie Project – often I find myself oblivious to the charms of books or films that are massively popular, finding them over-rated but the hype in this case was well justified. From almost the beginning I laughed at Don's predicament and found myself caught up in his search. I also found myself becoming very fond of Don, willing him to find his way to romance. It's unusual to have a male protagonist of a romance story, and even more so to have a character on the autistic spectrum the hero of the piece but Don's story works perfectly. He's immensely believable and likeable despite (or even because of) his idiosyncrasies and his romance with Rosie feels real, despite her character being ever so slightly under-developed. I really enjoyed the change of focus from the normal romantic comedy and it was fabulous to have a character on the autistic spectrum portrayed in such a positive way.
The pace is fast and fun and the story unfolds in an almost cinematic manner. It wasn't a surprise to discover that the book started life as a screenplay, nor is it a surprise to find out that a film adaptation is planned (although there's nothing immediately in the pipeline). This is a warm-hearted story which doesn't resort to cynicism nor to too many clichés in order to have us cheering on the central couple.
I'm glad I took time out of 2015 releases to finally read The Rosie Project, now I just have to catch up with its sequel, The Rosie Effect, before too long.