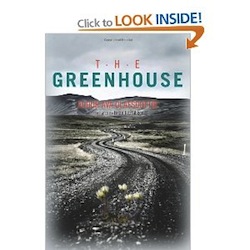 Published: 201
Author: Auður Ava Ólafsdóttir, Brian Fitzgibbon (translator)

A slow-burning story of loss and renewal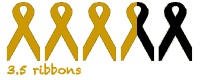 Last year, along with my husband and a couple of friends, I embarked on a challenge we called EuroFifty. We intended to visit all 50 countries in Europe within one year. Unfortunately we didn't quite manage to visit the entire continent, the traveling was much more tiring than expected and life sometimes got in the way. Still, I'm keen to complete the journey even though it won't be within the original time-frame.
Earlier this year we ticked off another country on the list by visiting Iceland, it is a strange country. I'm glad we went but I'm not sure I would be in a rush to hurry back, it's a desolate land with miles and miles of rock and nothing living to see. There appears to be nothing other than snow and glaciers to be found, although the glaciers and ice formations are amazing.
The desolate nature of Iceland and one man's attempts to nurture new life – for flowers, his baby daughter and himself – serve as the backdrop for Auður Ava Ólafsdóttir's intriguing novel The Greenhouse
.
Arnltjótur Thórir, known as Lobbi, is a young man of 22, looking for his own place in life. He is grieving for his mother who died in a car crash and feels little connection with his father and his autistic twin brother. Despite being academically gifted his passion lies in gardening, an interest he shared with his mother. He is also the father of a baby girl – conceived in a "half-night stand" in his mother's greenhouse.
Lobbi has escaped Iceland's inhospitable landscape to a neighbouring country where he has volunteered as a gardener at a monastery, tasked with reviving the famous rose garden. As Lobbi struggles to make a place for himself in this new land, his life is turned upside down by the arrival of his former flame and their daughter.
The Greenhouse is a strange but compelling book. Lots of things seem to happen but it still all feels quite slow, the narrative takes its time and never rushes anywhere. Everything is given a chance to develop, almost in a natural manner. There's a fine line between slow-burning and ponderous and Ólafsdóttir just manages to stay on the right side of the divide, although there are a couple of moments where it is a little touch and go.
Lobbi is interesting, it's unusual to find a male character who is willing to show their vulnerabilities, weaknesses and uncertainties as readily as Lobbi does and this makes him quite endearing. I found myself wanting to wrap him in a big blanket and protect him from the cruelties of the world. But there is no real escape for Lobbi, he has to make his own way in life and this is pointed out to him with the arrival of his daughter and the realisation that fatherhood is something that he can't do on a part-time basis.
Other characters aren't quite as well-developed as Lobbi. I don't think that's a weakness or an oversight on the part of Ólafsdóttir, the story is told by Lobbi and he doesn't have the maturity to really appreciate the fullness of everyone else's lifes. Indeed, he doesn't have the maturity to completely understand his own life, but he does grow over the course of the novel.
The book is full of metaphors for Lobbi's search for a new life and his place in the world following his mother's death. There's the rose garden, his burgeoning cookery skills, his daughter's growth from baby to toddler. In fact, the book is a little too metaphor heavy – a couple of times I thought "Yes, yes I get it. Now get on with the story…"
I enjoyed The Greenhouse, it was an interesting book but it was slightly slow in places. For readers who enjoy a gentle, thoughtful story this is a beautiful little read, but don't expect lots of action or drama – you won't find it here.