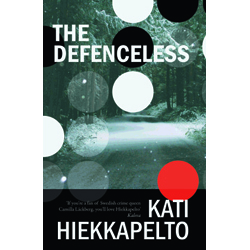 Published: 2015
Author: Kati Hiekkapelto

A fabulous crime novel which pricks the conscience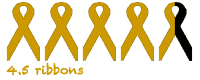 When I put together my mid-year top ten books I included Kati Hiekkapelto's debut novel, The Hummingbird – a fabulous Finnish crime novel with great new heroine Detective Anna Fekete as its lead character. When Orenda Books asked me to participate in the Blog Tour for the follow up The Defenceless
I jumped at the chance and I'm honoured that I'm the first stop on the tour. Please do also visit the other blogs taking part over the next couple of weeks.
Anna and her racist (but oddly likable partner) Esko are investigating a number of seemingly unconnected and relatively routine cases – including the death of an old man struck by a car, a missing elderly woman, a young Pakistani Christian whose claim for asylum touches Anna's conscience and the threat of gang warfare on the city streets. All of the cases come together as Anna and Esko both face their own personal mental and physical threats,
If anything I enjoyed The Defenceless even more than The Hummingbird, which was a tough act to beat. What I particularly liked about both books was their believability and their relevance to today's political situation. While the novels are set in Finland, as a British reader I didn't find them "foreign". By focusing on immigration, and Anna and Esko's feelings of insecurity and lack of belonging in Finland Hiekkapelto has created a narrative which will have real resonance with the contemporary British audience.
In particular I found the story of Sammy, the young Pakistani man who is seeking asylum as a persecuted Christian striking and it will stay with me. My only concern is that The Defenceless is perhaps a little too current and that in ten years time readers may find it slightly dated – although that may be wishful thinking on my part. It seems unlikely that we'll have cultural integration and religious acceptance so soon.
The characters are likeable and easy to believe, flawed but not annoyingly so. While Anna is clearly our heroine and lead character and Esko is her foil in the police department, he isn't a two-dimensional racist bad-guy. Both main characters are fully-developed with their positive characteristics and their flaws. I probably like Esko a little more than I'm supposed to but Hiekkapelto has written him in such a well-rounded manner that it's hard not to have some sympathy for him.
The setting is fantastic, probably one of my favourites of all of the Nordic Noir that I've read. I could feel the cold on my skin as Anna was skiing across the frozen lake in a search for answers – participating in a very Finnish pastime but not sure if she was really part of Finnish society.
Unlike many crime novels this isn't a far-fetched story of a serial killer roaming the streets (not that there's anything wrong with those, some of my favourite stories involve serial killers). Hiekkapelto has created a thought-provoking novel with realistic themes which affect not only Finland but all of Europe. Anna's conscience is our conscience and Esko reflects the prejudice around us, even that expressed by our friends and family. Don't let the social realism make you think that it's a heavy text-book though – it's a bloody good crime story and a bloody good read. I'm looking forward to the next release from Hiekkapelto.