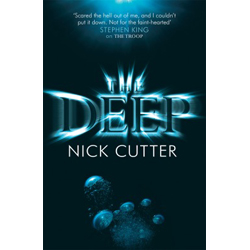 Published: 2015
Author: Nick Cutter

Fabulously scary concept, but disappointing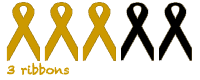 One of the reasons things have been a bit quiet on here recently is because of our new business – a scuba diving school and shop. I've not really been reading much – in fact I managed to read only five books across May and June. July has been much better and I'm getting back into the swing of things with reading, and hopefully a number of reviews will follow. One of the books I did manage was Nick Cutter's The Deep
, a horror story set 8 miles under the sea. That's kind of vaguely related to my work and I really enjoyed The Troop, Cutter's previous horror novel.
The world has been infected by a deadly plague known as The 'Gets. It starts when people forget the simple things – like where they left their keys – but it gets progressively worse. People forget how to drive, take care of themselves and finally their bodies forget how to function and death is guaranteed. Few are immune and nobody knows who will be next. Vet Luke Nelson is one of the immune, watching the world go to hell around him. He is called into service by the government, his brilliant scientist brother Clayton is at the forefront of research into how the 'Gets will be cured. Clayton and his team have discovered a potential miracle cure called Ambrosia at the bottom of the ocean but they are out of contact and Luke is pressed into trying to reason with his brother, but the lab at the bottom of the sea is a terrifying world.
Cutter creates two distinct, horrific worlds. The 'Gets is a really scary creation and I found myself more fearful of that than anything that followed. In fact, I would have welcomed a book which focused on the horror of the 'Gets and how society broke down as a result. The underwater world is claustrophobic and the action here is tense and breath-taking, but I wasn't as interested in that as the land-based story – given about ¾ of The Deep is based underwater that came as a bit of a disappointment to me.
About two-thirds of the way through the book I started to get a bit bored, the writing was good and the set-up was scary but I just wasn't interested any more. I didn't particularly care for the characters (apart from the dog obviously) and the final reveal of what the horror was just confused me. In fact I'm pretty sure that I still don't understand it now.
I freely admit that I'm not a horror aficionado, I don't understand all the tropes so perhaps this just wasn't the book for me. I've seen much better reviews on sites that focus on horror stories. If you aren't a horror fan I wouldn't suggest this as a book to start your journey but if it's a genre you already enjoy you might find enough to like here.