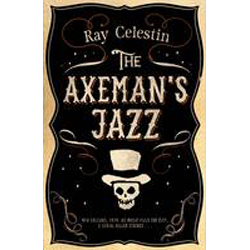 Published: 2014
Author: Ray Celestin

An atmospheric debut novel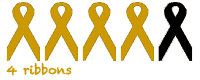 There are some cities across the world which hold a certain fascination for many people – London, Paris, Rome, New York, Venice for example all conjure up very specific images which are burned into our collective consciousness. To that list I would also add New Orleans, there's something mythical, magical and slightly frightening about this Louisiana city. Perhaps it's the voodoo that does it, after all my first introduction to New Orleans was Live and Let Die with its jazzy funeral/murder opening. Ray Celestin's debut novel The Axeman's Jazz
tapped directly into my knowledge of and feelings about the city.
Loosely based on the true story of a serial killer stalking New Orleans in 1918, The Axeman's Jazz follows three very different people each attempting to discover the identity of the jazz loving killer who has spread fear and mistrust throughout the racially divided city. Lieutenant Michael Talbot is leading the police investigation but is mistrusted and disliked by his colleagues and has a secret which could destroy his life; former detective Luca d'Andrea has just been released from prison and his mafia bosses are desperate for the Axeman to be found and Ida Davis, a mixed-race secretary at the famous Pinkerton Detective Agency has chosen the Axeman case to make her mark and prove herself as an investigator. The story brings all three strands of the narrative together to create a suggested explanation for this still unsolved case.
The first thing that struck me about The Axeman's Jazz was how incredibly descriptive and atmospheric the writing was. I could almost see what Celestin was portraying and that hooked me from page one. I did start to worry in the first chapter that the senses would be overwhelmed and the book would be all description and no story but thankfully my mind was soon put at ease. There was plenty of narrative here.
The actual "whodunit" aspect of the story is secondary to the development of the three main characters. Discovering their reasons for having to catch The Axeman is more important than the actual than discovering who The Axeman is. While that gives us a novel with fully rounded and interesting characters, it does leave the crime aspect a little underdeveloped for my taste. I actually didn't care too much about whether or not the Axeman was caught or identified.
The Axeman's Jazz is brilliantly atmospheric and captures the mood of a frightened and racially suspicious New Orleans at a time of social and political change. The characters are likeable and their stories interesting – leaving the story open for the possibility of a sequel was plenty to whet my appetite. It's an assured debut from Ray Celestin with beautifully descriptive writing. Now that we know characters and their motivations, I hope in the next book Celestin allows us to invest a little more in the crime investigation and not just the investigators.