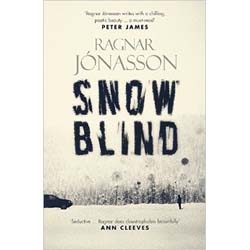 Published: 2015
Author: Ragnar Jónasson

Fabulous first book in the Dark Iceland series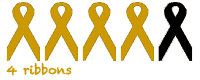 A few years ago we visited Iceland for a long weekend and I absolutely fell in love with the country. Darren dived at Silfra between the European and North American continental shelf while I mooched around Reykjavik taking photos and being mesmerised by the water and the mountains. I'd love to go back and explore more than we had the time to do – we didn't see the fjords or the Northern lights. Other than the Blue Lagoon I didn't venture outside of the capital city. It was an amazing experience and there's a special place in my heart now for the country. My affection for Iceland is only going to grow with Orenda Book's publication of Ragnar Jónasson's Dark Iceland series, starting with Snowblind
.
Ari Thór Arason is a young, inexperienced police officer on his first posting to the small Northern Icelandic town of Siglufjörður far away from his home and girlfriend in the capital city. Siglufjörður promises to be an easy assignment in a town where crime is practically unknown and residents are happy to keep their doors unlocked but two incidents in quick succession – the seemingly accidental death of an elderly novelist and the discovery of a half-naked woman in the snow – shakes the town. An avalanche merely adds to the feelings of darkness, claustrophobia and fear that have gripped Ari and the townspeople.
Snowblind is a fabulous book and made me look at Iceland in a completely different way – I had never imagined Reykjavik as the big city, as a visitor from Britain it seemed small and cold but the depiction of Siglufjörður as so dark and insular compared to Reykjavik offered me a completely new perspective on the country. I loved the sense of claustrophobia that was all-encompassing in the story, particularly after the avalanche. While Jónasson obviously deserves praise for this creation, translator Quentin Bates has done a magnificent job in ensuring that the sense of darkness isn't lost in the English language version.
Ari is an intriguing character, young and perhaps a little naïve about both work and relationships. It will be interesting to see how he develops over the series, I do hope his experiences help to mature him. The supporting characters were decent and I look forward to seeing how Ari's boss Tomas's story continues.
Despite being an Icelandic story, the small town setting with tensions within an amateur dramatics society is completely recognisable and will have universal appeal.
My only complaint about Snowblind is that I felt the last couple of chapters were too quick, everything was explained and cases closed very quickly. I would have appreciated a bit more time to digest the stories before the novel ended. It's a small thing and didn't actually impact my enjoyment of the story too much.
Snowblind has introduced a fabulous new character and intriguing new series to the genre and I'm really looking forward to Nightblind, the next instalment in the Dark Iceland series.