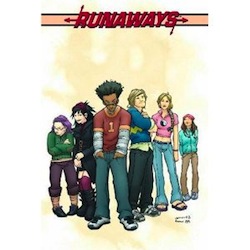 Published: 2003
Author: Brian K. Vaughan (Author), Adrian Alphona (Artist)

Can comics make great reads?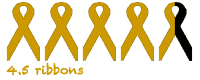 As a little girl I loved comics – The Beano and Bunty were my favourites.  I moved on to teen magazines like Jackie and Smash Hits and then the magazines that I still read today – Empire, Marie Claire and Sport Diver.  I was never interested in  comic books like Superman or The Avengers despite Forbidden Planet being the coolest shop on Buchanan Street.
It was about a year or two ago that I started to wonder what all the fuss was about with comics and graphic novels.  I always appreciated the artistic talent involved but it has only been recently that I started to think about the potential for strong and effective storytelling in this format, so different to what I am used to.  I didn't want to start with a well-known character like Batman or The Avengers.  I'm a bit of a completist, I don't like starting a story in the middle so I wanted to begin at the beginning of a series.  I sent Darren to the comic store near his office with strict instructions to come back with Buffy The Vampire Slayer, Series 8 (1-7 being the television programme).  He did, but he also brought back some comics for himself including Marvel's Runaways
.  The first six editions are collected together in a book called Pride and Joy – I didn't get round to reading Buffy but I did pick this us and I loved it immediately.
Six teenagers are stunned to discover that their respectable Malibu parents are in fact a group of super-villains known as The Pride who indulge in time-travel, witchcraft and wizardry, multi-dimensional dealings and a little human sacrifice on the side.  The group, led by strategic genius Alex Wilder, attempts to inform the police but it soon becomes apparent that The Pride controls all local law enforcement and media.  The children start to discover their own superpowers and this first collection ends with the group changing their names to more heroic titles and establishing their own base of operations – a bit like the Batcave without the technology.  So they move to live in a cave.
Against all my expectations I really enjoyed Runaways.  The artwork by Adrian Alphona is outstanding but there's also a good story here, written with humour by Brian K. Vaughan.
This is a story about growing up and how carefree children have to change into responsible adults.  This metaphor is explained clearly when little Molly panics about changes in her body and worrying bleeding, only to discover that she hasn't started her periods but is developing as a mutant with superhuman strength.  The story also taps into the typical teenage complaint that their parents are evil and out to ruin their lives – in this case it's actually true!
I don't know how representative of the comic book genre Runaways is or how Marvel fans have received it, but I really enjoyed this first collection in the series.  It is a good introduction to what I think could be a very compelling franchise.  I'm now off to see if that is the case by reading Teenage Wasteland, the second collection which promises that the group will attempt to make amends for their parents' crimes by helping those in need.