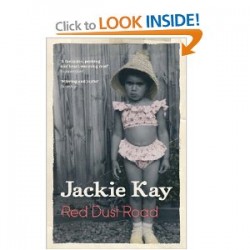 Published: 2010
Author: Jackie Kay

A touching, funny look at adoption and the search for identity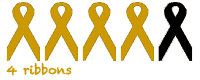 If there's one thing that's guaranteed to make me pick up a book or watch a film it's a connection, real or perceived, to my own life. I would probably not have bought Andrea Arnold's Red Road if I hadn't been brought up in the eponymous street. A similar thing happened with this year's World Book Night list, I knew that I could only buy a few of the books so tried to choose wisely. Jackie Kay's Red Dust Road
just jumped out at me, I knew that Kay was a poet from Glasgow so a name so closely related to my own street was bound to be appealing. Of course the book isn't actually about the street I grew up on, but that slight connection was enough to get me to pick up the book.
Jackie Kay was born in November 1961, the mixed-race daughter of a white Aberdonian nurse and a black African student. She was adopted by a white couple from Glasgow and brought up in Bishopbriggs, a suburb just a few miles north of Glasgow and about 3 miles from my childhood home. Red Dust Road chronicles Kay's efforts to track down her biological parents and develop a relationship with each of them. Her search includes a strange encounter in a Nigerian hotel room and travels to the very north of Scotland – and a soul-less hotel lobby in Milton Keynes.
Red Dust Road refers not to the street in Glasgow but the road Jackie wants to know more about. The Red Dust Road is the road to her biological parents' affair, her birth, adoption and heritage. It's also a memoir of growing up a mixed race child in 1970s Scotland where even close friends used the word "darkie" and growing up a black lesbian in a very white area left Jackie feeling isolated despite having loving parents and a close-knit family life.  Jackie is desperate particularly to connect with her African heritage and be able to understand and celebrate her full identity.
This book had the potential to be heavy going and somewhat depressing but Kay has a nice lightness of touch and a decent sense of humour which makes this a truly engaging and enjoyable read. We want to know more about Jackie and all of her family – biological and adoptive. We laugh when Jackie encounters her father for the first time and he performs a strange born-again Christian ritual, we feel upset when she is prevented from telling her half-siblings the truth and as her (adoptive) parents start to become frail it is very touching as we have got to know a couple portrayed with real love and affection.
This is a fabulous read – probably not a book I would have chosen had it not been both a World Book Night choice and having a (very slight) personal relationship with the book. I'm so glad I did pick it up though, it's brilliantly written and offers an insight into life in the north of Glasgow that even having lived there for 25 years was new and fascinating to me. I'm off now to pick up some poetry by Jackie Kay, anyone who writes this well needs to be a permanent part of my library.