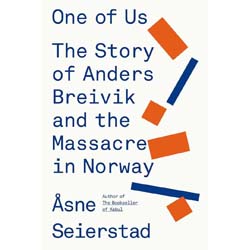 Published: 2015
Author: Åsne Seierstad

Brilliantly researched but uncomfortable in the extreme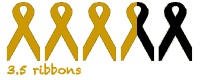 A few years ago I studied criminology and psychology at the Open University. I didn't last very long because psychology got the better of me but the criminology aspect was fascinating. Trying to understand the motivation for crime intrigues me, whether that be someone breaking into a house in order to feed a drug habit or why seemingly normal people commit atrocities that have far-reaching consequences. Norwegian journalist Åsne Seierstad has attempted to answer that very question of mass murderer Anders Behring Breivik who killed 77 people (mostly teenagers) in a far-right terrorist attack in Norway in 2011.
One of Us: The Story of a Massacre and its Aftermath
is a remarkable feat of research, no part of the life of Breivik goes forgotten, literally there are paragraphs devoted to his birth. His childhood, adolescence and schooling are explored in detail (and with the benefit of hindsight) and a disturbing picture of family mental illness and parental disengagement emerges. No one could read this and not question why there wasn't more intervention at an early stage, he displayed worrying behaviour as a young child with local parents refusing to allow him to play with their pets.
The book also looks closely at the lives of a number of his victims including Simon Saebo, an 18 year old activist destined for political success and Bano Rashid, a refugee from Iraq who had dedicated herself to anti-racism campaigning. I firmly believe in telling the stories of individuals targeted – it can sometimes be the only way to discover the humanity within such tragic stories, but in One of Us it made me feel deeply uncomfortable. Thoughts and feelings were assigned to the victims in their last minutes by Seierstad and while the epilogue takes pains to point out that such passages were only included with the approval of the families, it still seemed distasteful to me.
I also found the description of the massacre on Utoya Island unsettling. It was written in a very descriptive, almost visual manner reminiscent of a gruesome crime novel. I'm sure that was a deliberate choice to emphasise the horror of the event, but it simply made me dislike parts of the book. I was reading about the final moments of (in many cases) children, it was horrific enough without being played up.
The depiction of the police response to the bombing in Oslo and the shooting in Utoya was dreadful to read. Witnesses reported suspicions about Breivik to the authorities, but details weren't passed on and on two occasions Breivik called the police to surrender but was ignored so continued his shooting spree. Much can hopefully be learned about communication in emergency situations from this section of the book.
One of us is impeccably researched and asks awkward questions from the outset. It attempts to get into the mind of Breivik and invites the reader to draw their own conclusions about his motivations however it's an exceptionally tough and at times distressing read. I'm not sure I could recommend it but nor could I completely put it to one side either.