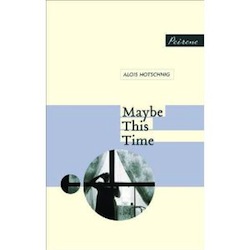 Published: 2011
Author: Alois Hotsching, Tess Lewis (translator)

Not for everyone – but a beautiful and thought-provoking read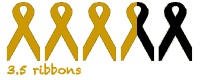 When the Kindle and other e-readers first came on the scene I proudly shunned them.  Nothing would ever better the feeling of having a real book in your hands and the happy sight of a full bookshelf.  Then I got my iPad, downloaded the Kindle App and all my high-minded objections to e-readers were forgotten.  I was smitten.  I could go on holiday with as many books as I wanted and no-one would try to remove some to fit in a little more camera equipment!
There is a bit of me that still enjoys picking up a good-looking book and savouring the whole experience though.  Maybe This Time
is the perfect example of a the kind of book that isn't only a pleasure to read but also a pleasure to hold, look at and even smell.  A slim volume of short stories by acclaimed Austrian writer Alois Hotsching which have been translated by Tess Lewis, this is a feast for the eyes and the mind.
I don't know if it's my musicals obsessed mind but when I heard the title Maybe This Time, I immediately thought of Cabaret and Sally Bowles' melancholy number lamenting her bad luck.  Before I began to read I was expecting stories with a deep sense of loss and sadness, and to a large degree I was right.  Loss isn't the major theme which links these stories together but it is evident in them all.  Maybe This Time is primarily concerned with identity,  explorations of identity loss and how our identities are often reliant on those around us.  The stories include those of a man who becomes obsessed with his neighbours, a family who wait in vain for a long lost relative to arrive at special occasions and a man whose life becomes entwined with that of an elderly woman who collects dolls which look exactly like the people in her life.
The stories are sparse and they make you think about them, indeed they benefit from spending time really taking into consideration what you are reading.  This collection isn't for everyone, I'm not sure it was entirely my cup of tea – I prefer a longer narrative and time to get to know characters, which we don't have here.  That shouldn't diminish the beauty of the writing or the achievement of the collection, nor should it detract from Tess Lewis' lovely translation, but it should serve as a warning not to assume that because Maybe This Time is a small book and a quick read that it is also an easy, throwaway read.  It isn't – it will make you think.  I do wonder if I should re-read the collection and take even more time over it – it seems likely that I've missed some more thought-provoking moments.
Maybe This Time is published by Peirene Press, an independent publishing house based in London which is dedicated to bringing high quality European literature to the English speaking market.  This is a brilliant aim and I hope that Peirene succeeds.  I sometimes think that we have become saturated by the same crime thrillers and romances and that we could all benefit from a little change now and then.  If I'm honest I'd admit that I prefer those same old thrillers I've been reading for years but I'll certainly be having a look around Peirene's catalogue and doing my best to expand my literary horizons.