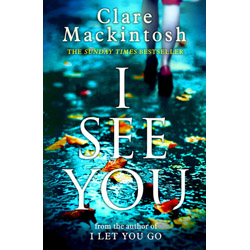 Published: 2016
Author: Clare Mackintosh

A brilliant second novel from Mackintosh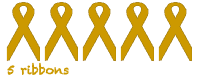 One of my favourite books of last year was I Let You Go, the debut novel by former police officer Clare Mackintosh. It was smart, compelling and had a twist in it that made me re-read several pages over and over again to make sure I hadn't made a mistake. I was both excited and apprehensive about Mackintosh's follow-up I See You
. It's the difficult second novel and I was worried that anything less than 4.5/5 would be a disappointment. But I couldn't resist diving in to I See You hoping for another superb read.
Zoe Walker is a normal woman living and working in London, she has a nice partner, house and children. She has a decent if uninspiring job that she travels to on the same tube at the same time every day. Her life takes a terrifying turn when she sees what appears to be her own photo in a newspaper advert for an online dating service, one she hasn't signed up to and doesn't want to join. Only police officer Kelly Swift agrees with Zoe there is threat in the advert, particularly when she discovers that other women who have featured in similar adverts have been victims of a range of crimes.
This was another brilliant book by Clare Mackintosh. I was expecting a fairly standard (albeit very well written) story of stalking and violence, but the actual narrative was so much more unique and surprising than I anticipated. The main reveal (one of the main reveals?) was breath-taking. It's hard to fully discuss the aspect of the book which most appealed to me and scared me as I came to it completely fresh and I think it would benefit other readers to do the same.
One of the most impressive things about I See You is just how believable it all was – when I said at the beginning that Zoe is a normal woman I really did mean it. I recognised myself in the first few pages and I bet lots of other women my age who have been commuters did too. We do tend to get on the train at the same door every day, walk the exact same route from the station to the office barely deviating from that routine for months, if not years on end. Thankfully I don't commute any more – if I did I think this would terrify me more than it managed to. Kelly was also a believable and sympathetic character and although she suffered from the dreaded "detective with a past" syndrome, it fitted the storyline well.
Clare Mackintosh has produced another compelling and addictive book. There wasn't the one single "Oh my good god" moment that I Let You Go had but it definitely ranks up there with her brilliant debut. This is a must-read for all fans of psychological thrillers.