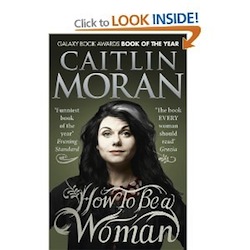 Published: 2011
Author: Caitlin Moran

Sometime infuriating, sometimes inspiring, always fascinating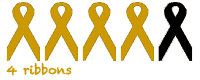 When I was at University I chose Feminism and Political Theory as one of my modules in a bit of a blind panic, it was that or Marx & Hegel and that option terrified me. I was a bit worried about it before going into the classes but enjoyed it more than I thought I would and it ended up being one of my more academically successful modules. I was the least militant feminist in the class and my insistence on having male friends didn't go down well with everyone – not even gay male friends were acceptable (apparently they had their own fights against the patriarchy and the two battles couldn't be confused). I have maintained an interest in Feminism, even if I'm still not the most ardent feminist that I know.
Despite this background, the excitement around Caitlin Moran's How To Be a Woman
last year completely passed me by. It was the title that put me off, I don't need someone, particularly not someone who writes for The Times, to tell me how to be a woman. I'll manage that all by myself thank you very much. Even though it was very well received, particularly in winning the Galaxy Book of the Year award for 2011, I managed to resist its charms until it was chosen by my book group.
Half-memoir and half-call to arms, this is a textbook for a new feminist theory for a new century. This isn't a dry theory which has no impact on everyday life as Moran shows by developing her thoughts from experiences drawn from her own life from the age of 13. Nor is this only about the large questions of equal pay or women in the boardroom. Moran follows Rudy Giuliani's "Broken Windows" zero-tolerance theory, if the small issues are ignored then the larger ones will never be dealt with. She asked followers on Twitter to recount their stories of sexism and was inundated with a barrage of abuse that seemed to be accepted as just one of those things that women put up with, it was clear to her that things hadn't moved on terribly for women much in the past half-century.  Moran's challenge to us to refuse to accept these small insults is absolutely spot-on.
How To Be A Woman is endlessly fascinating and always thought-provoking but very often infuriating. It's full of contradictions which seem to fit into Moran's own prejudices. Katie Price betrays women because she makes her money by getting her breasts out for the titillation of men but Lady Gaga is fine because even though she gets her breasts out she is politically active? Stripping is bad because it demeans women and an insult to the sisterhood but burlesque is ok because the dancers have a sense of humour? A couple of times I ended up shouting at the book and telling Moran to look again at what she had written.
I also didn't know what to make of the passages about Moran's childhood. Were we supposed to think her shambolic upbringing was quirky and funny? She was taken out of education at the age of 11 for "home-schooling", in fact it was to look after her younger siblings, her mother liked having babies but not children so handed them over to Moran to look after. Moran's clothes, including her underwear, were hand-me-downs (although her dad was very often drunk). No wonder she turned to writing and had her first novel published at the age of 13.
Moran is unafraid to use her own experiences to look at both difficult issues such as abortion and more light-hearted ones like high heels and clothing and brings everything together in a book that redefines feminism for a new age. I didn't always agree with her but I was never bored and found lots to think about and to talk about in this book. I'm sorry it took me so long to get round to reading it.