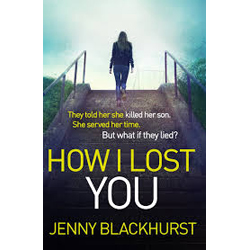 Published: 2015
Author: Jenny Blackhurst

Great concept, poor finishing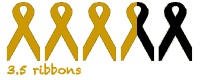 Imagine being told by your husband, medical staff, police and the courts that you have killed your baby – despite having no memory of the event, would you believe what you were told? Susan Webster was convicted of the post-natal depression related manslaughter of her 12-week old son Dylan and spent 3 years in a psychiatric institute. Since her release she has lived a quiet life with a new identity, however everything is thrown into chaos when Susan receives a photograph of a toddler called Dylan and she begins to question what really happened. Is Dylan really still alive? And if so, what happened that day three years previously?
The concept of How I Lost You
, Jenny Blackhurst's debut novel, is fabulous and for the first three quarters of the book I was thoroughly gripped. The story flips between two timeframes – the current day which sees Susan and her only two friends attempt to discover the truth about Dylan and flashback chapters which slowly unravel the secrets from the past which led to the situation which Susan has found herself in.
There is a great build up of tension in the story as the danger against Susan grows and the horror of what has happened in the past unfolds. It's gripping and fast-paced. Nothing drags and the reader is taken straight into the action. But for me, something happened about 5 chapters or so from the end. I stopped caring. I stopped caring about Susan, I stopped caring about Dylan, I just didn't feel any empathy for the characters any more. Susan's behaviour at times is particularly stupid and even though her lack of faith in the justice system is understandable, it seems bizarre in some of the situations that she wouldn't consider involving the police.
The denouement and uncovering of the truth about Dylan and what had happened in the past to lead to Susan's imprisonment was disappointing. For a book which started off with such a fresh idea, the revelation was quite a cliché. I won't go into any spoiler-y details but some of the "bad guys" were straight out of central casting and this was another reason for me to emotionally disengage from the story.
On balance, there's more to enjoy in How I Lost You than there is to criticise. The strength of the storyline and the fast pacing kept me enthralled for the majority of the book. I just wish the characters had been more empathetic and the ending had been much stronger.