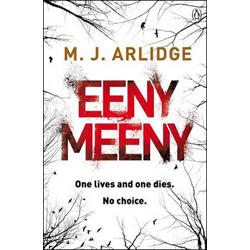 Published: 2014
Author: M.J. Arlidge

Compulsively dark but with flaws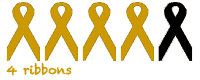 The Killer Reads Facebook page had a fabulous event a few weeks ago where readers, authors, publishers and agents came together to chat about crime fiction. It was a series of fascinating discussions and one publisher stated that she was looking for the next great thriller series with a strong female protagonist. There's a number of these series being published at the moment and one of the most visible and talked about on social media is M.J. Arlidge's DI Helen Grace books, beginning with Eeny Meeny
.
A young woman escapes from captivity with a dreadful confession. She has murdered her boyfriend as the only way to save herself. A few days later another two people are kidnapped and face the same dilemma, starve to death or kill your fellow hostage in order to ensure your own survival. DI Helen Grace and her team realise that they are dealing with a twisted serial killer and time is running out both for potential victims and for Helen's team.
Eeny Meeny is compulsively readable. The premise is nastily ingenious and it grabbed my attention immediately. In a market absolutely saturated with gritty crime fiction it's hard to do something to make your novel stand out but the darkness of the crimes in Eeny Meeny really help it grab the attention of a reader looking for something unique. The short chapters add to the addictive nature of the read and "One more chapter" easily became just "ten more chapters" and I found it easy to whizz through the book.
I was a bit disappointed with the character of Helen Grace. I realise it's the done thing to have a hero cop who is damaged in some way but to be honest I'm a bit bored of that. It's a cliché and it's becoming increasingly tiresome. I'm also unsure about the whole "lone wolf" approach. I don't know much about policing the mean streets of Southampton but I'm almost certain that a senior officer who lied to subordinates and went off on solo investigations would end up thoroughly unpopular and under investigation. This might be forgivable if Helen was a likeable character but she really wasn't, certainly not in comparison to her junior officers.
I was also (and I have to be careful not to give any spoilers here) completely thrown by the motivation of the killer. I didn't buy their back story one bit and found that my suspension of disbelief didn't stretch that far.
It's a testament though to how much I enjoyed the majority of the book and how gripping I found the narrative that I'm still awarding Eeny Meeny four out of five. The action was fast-paced and exiting and this thoroughly satisfied my urge for a dark and unsettling crime story. I had high hopes of Eeny Meeny and for the most part these were met, I'm just as hopeful for the follow-up Pop Goes The Weasel but I'm not sure if my patience will hold out if Helen doesn't develop some redeeming features.