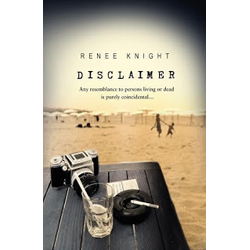 Published: 2015
Author: Renee Knight

Compelling, original and brilliant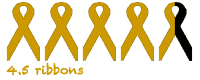 Imagine you're reading a book and you slowly begin to realise that the story is about you and events in your life that you've hidden for over two decades. How would you cope? Would you want to know how the story ended and would you search for the author? That's the dilemma faced by Catherine Ravenscroft in Renee Knight's compelling debut novel Disclaimer
.
Despite the usual disclaimer that no characters in the book The Perfect Stranger resemble any persons living or dead, Catherine knows that the story is about her and what happened one summer in Spain. Events are eerily familiar and too accurate to be anything other than her life story. Elderly widower Stephen Brigstocke has written a book which he hopes will right a wrong from the past and a twisting game of psychological cat and mouse ensues.
There's a lot of buzz on social media about Disclaimer – I've seen lots of five-star reviews on blogs and Goodreads. For me that was a double-edged sword, it made me fascinated and I wanted to know what was so good about the book but at the same time it caused some wariness. Nothing is ever as good as it seems. Thankfully Disclaimer is (almost) as good as the hype would make us think.
The concept is striking and original, I don't think I know of another novel where the protagonist finds themselves being stalked via the pages of a book. The shifting between character viewpoints and timeframes to slowly reveal the full story worked remarkably well and I found myself thrown off balance a number of times. I had no idea where my sympathies should lie – the grieving and clearly disturbed old man who was seeking retribution for a wrong perpetrated against his family or Catherine who is now facing hell over events long in her past. I'm not sure if I am completely satisfied with the final reveal, however it did come as a total surprise and made me reassess everything that had come before.
If there was one character I didn't like it was Catherine's husband, I can't go into details as it would act as far too much of a spoiler but his motivations seemed to be the most unreasonable of the entire novel.  In fact discussing much about the story would act as a spoiler.  You definitely don't want to know too much before picking this one up.
I really enjoyed Disclaimer, it was thoroughly readable with a great premise and some chilling moments. It's not my favourite book of the year and while it doesn't quite get five out of five it's certainly worthy of the hype and highly recommended for fans of psychological thrillers.