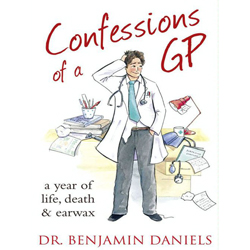 Published: 2010
Author: Dr Benjamin Daniels

Easy to read, but Herriot much better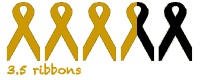 It's just under two months until this year's World Book Night and I am thoroughly determined to read some of the selections. I know I say that every year and I always have such good intentions that fail but this year I'm managing to read more than normal (if Anna Karenina doesn't kill me and set me back for months). As soon as the list was announced I downloaded a selection of the books I didn't already have to my Kindle including Dr Benjamin Daniels's Confessions of a GP
.
I had such high hopes for this book, a collection of anecdotes from a young GP working in the NHS. I'm a huge fan of James Herriot and I had images of this being an up-to-date, people focused version of the Herriot books. To an extent that's a fair comparison to make, but sadly Confessions of a GP is an inferior and disappointing second-rate version of Herriot's All Creatures Great and Small.
Benjamin Daniels (a pseudonym) is a 30 year-old doctor who has worked in the NHS as a locum GP for 3 years, in a number of different surgeries. Each short chapter explores a different aspect of the National Health Service or an individual patient that he has treated. Some chapters are amusing, some are terribly sad, some are educational and all have the unmistakeable ring of truth about life in Britain today. Daniels is happy to share his frustrations at the target-culture and bureaucracy which doctors have to endure and how this can actually prevent good treatment. No matter your political opinions it's always worthwhile to hear first hand experiences on the impact of political ideology on real life.
A number of the cases Daniels shares are exceptionally funny and for infrequent readers (World Book Night's target audience) the quick, amusing anecdotes will be an easy and enjoyable read. For those readers looking for something a little deeper, where we can get to know the characters, follow their stories there is only disappointment. We merely drop briefly into Daniels's casebook, characters we might wish to know better and hear more disappear as quickly as they are introduced. Of course, there are a number of good reasons for this – Daniels is a locum so he is only involved with patients for a limited amount of time. He doesn't see them more than a couple of times and therefore can't follow their cases from beginning to end. I would imagine that confidentiality concerns also limit how much information can be shared. All very well and understandable but it makes it more difficult for the reader to bond with the characters and their stories.
I'm sure part of my disappointment with Confessions of a GP was my expectation that it be comparable to the Herriot books. How anything could quite match those old favourites I'm not sure but this was a fair way off. It was a relatively enjoyable, quick and easy read but its lack of soul let it down.