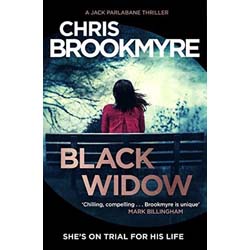 Published: 2016
Author: Christopher Brookmyre

More brilliance from Brookmyre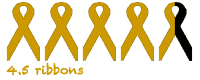 I've been a fan of Christopher Brookmyre for a number of years now. It was the funny titles such as Attack Of The Unsinkable Rubber Ducks
and All Fun And Games Until Somebody Loses An Eye
which first attracted me to the books and the black humour kept me hooked on them. I've not read all of his novels and I don't uncritically love them all but he's an author who excites me and I get a little thrill when I pick up a new release.
His latest story, Black Widow
, is the seventh in the Jack Parlabane series with the reporter trying to cope in a post-Leveson, post-divorce world. Diana Jager is a brilliant surgeon who has been forced out of her job at a prestigious London teaching hospital following her unmasking as a medical blogger who had upset the establishment and colleagues. Diana's life looks to be on the up when she falls in love with Peter, but their whirlwind romance and quick wedding leads to tragedy when her husband's car disappears at a notorious accident spot. Parlabane is contacted by Peter's sister who believes Diana has engineered her brother's death. As Jack investigates we follow the story in a number of different time-frames from the perspectives of Jack, Diana and Ali Kazmi, a police officer who is first on the scene of Peter's accident.
For a Jack Parlabane book, there's less Parlabane than we would expect but the story doesn't suffer for that, quite the reverse. The different perspectives and slightly different time frames (Diana recounts her burgeoning relationship with Peter, Ali's story takes place in the immediate aftermath of the disappearance and Parlabane's involvement is six months after the accident) help the story unfold in a satisfying manner which offers the reader a full and entertaining picture.
Black Widow is magnificently perceptive, particularly about the treatment of women who are willing to pop their heads above the parapet in male dominated worlds. Diana Jager faces violent misogynistic abuse just because she dares to question the status quo and cultural norms surrounding women in surgery. I loved this element of the book, it seemed absolutely believable and a damning reflection on social media witch hunts. We can only hope that within years Black Widow will become outdated with readers unable to recognise the treatment of females online but it seems highly unlikely.
The main story itself was satisfyingly ambiguous. It wasn't until the final confrontations that I had any idea of how the main events had unfolded and whether or not Diana was guilty of a crime. It was really quite brilliant and compelling. The book contained plenty of Brookmyre's trademark dark humour and smart lines and made for a hugely satisfying read that keeps Christopher Brookmyre on the list of authors I'll always make space on the bookshelf for.