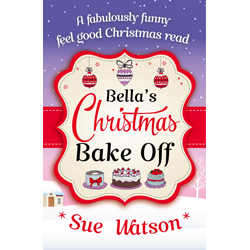 Published: 2015
Author: Sue Watson

Light-hearted Christmas fun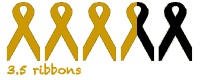 Given we're now in November it's probably an acceptable time to start reading Christmas books. I have a number of Christmas review copies waiting to be read and hope to give over a chunk of November/Early December to festive fare. As it happens it's all romance/women's fiction so if any one knows of any other genre that would be great. Anyway, I've now read my first Christmas novel of the year – Bella's Christmas Bake Off
by Sue Watson.
Bella Bradley is the nation's favourite TV cook – every year television viewers hang on her every word and try to create the perfect Bella Christmas along with their beloved domestic goddess. Bella's life, with her handsome foreign correspondent husband, is the stuff of middle class dreams. Her best friend from school, Amy Lane, isn't having such a great time – she hasn't spoken to Bella in twenty years and her own life has fallen apart after her husband leaves her for a pole-dancing lawyer. When Amy realises that Bella's latest cookbook is all of her own mother's recipe she decides to strike back.
I enjoyed Bella's Christmas Bake Off, but I didn't love it. It was a lot of fun and there were some great laugh-out-loud moments, particularly at the descriptions of Bella – a kind of more pornographic Nigella. Amy's life also brings a number of laughs, especially some of her exploits as a school teacher. There is a strong thread of humour throughout and that makes this enjoyable to read.
The actual story is ok, but a bit simplistic and with plot holes you could drive a truck through. I don't know much about making a TV programme but it seems unlikely that a major Christmas event programme, even a live one, would still be in the planning stages only a fortnight before Christmas. Having said that, Sue Watson has a background in TV production so I assume she knows much more than I do. It all just seemed a little too easy.
The characters were likeable (although at one point Bella accuses Amy of being sanctimonious and I nodded my head in agreement) and the story entertaining. It's an easy read and full of the joys and smells and tastes of Christmas but it is a bit shallow. Of course, there's nothing wrong with that – particularly if you're up to your eyeballs in Christmas preparation and just want to chill out and relax with some light-hearted fun.