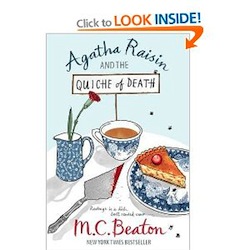 Published: 1994
Author: M.C. Beaton

A great cozy mystery – I loved it against my better judgement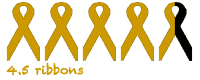 My favourite genre of fiction is, without a shadow of a doubt, crime.  I love a good, gory murder and a hard-bitten detective who's out to solve the crime.  The bloodier the better as far as I'm concerned.  I'm not averse to something a little gentler either – I adore Agatha Christie and I have a real soft spot for the gentlest of literary detectives, Miss Jane Marple but the world of "cozy" mysteries is still unfamiliar territory for me.  These stories tend to underplay the violence of the crime and have an amateur sleuth (usually female) solving the case.  I've read a few and quite liked them, and I've been intrigued by the Agatha Raisin series by M.C. Beaton – if only because of the weird titles.
Agatha Raisin and the Quiche of Death
is the first in this series which so far numbers 22 and has seen a new story published at least once a year since 1994.  Agatha is 53 and taking early retirement from her public relations firm in London to take up a quiet rural life in her new Cotswolds cottage.  Acerbic and impatient, Agatha finds it hard to make friends in the village and decides to enter a quiche-making competition to raise her profile and participate in local society.  Unfortunately Agatha relies solely on microwaveable meals and has never baked in her life so she resorts to purchasing her quiche from a London deli.  Her subterfuge is uncovered when the competition judge dies after eating her entry.  Agatha refuses to accept that the poisoning is accidental and sets out to prove that murder has taken place, and naturally to catch the killer.
As I started to read this book I scoffed at how ridiculous the story was, I cringed at how awful the character of Agatha was, I got impatient at the constant Agatha Christie references (yes, we get it – the comparison isn't subtle) and I was genuinely shocked at the casual racism and homophobia employed in the description of a couple of the characters.  Appalling book I decided.  Two ribbons at most.  Then it dawned on me – I couldn't put the book down.  Every single spare moment I had, I was reading about Agatha and her move to the Cotswolds.  I was absolutely hooked and that gave me real pause for thought.  If it was so awful why could I not stop reading it?  Why did I want to stay up until the middle of the night for just one more chapter?  Could it be that it was actually… no surely not… could it be a good book?  Despite its flaws I rather think it is.
Agatha is a dreadful, unlikeable character when we first meet her but I started to soften towards her by the end of the story.  I hope that in future novels some of the rougher edges are knocked off Agatha.  But not too many, she needs to keep a little of her sharpness in order to stay interesting.  I would also dearly like to see the representation of the Asian character Bill Wong and gay PR executive Roy Silver reconsidered.  They were hideous stereotypes and made me feel a little uncomfortable.  Given that both characters are sympathetic and likeable (mostly) I doubt that there was any malice intended but it was simply outdated.  Were things really so different just 17 years ago?
The mystery side of things wasn't very tense or surprising but that wasn't a problem.  The colourful characters, zippy pace and enjoyable plot kept the book going nicely.  I surprised myself by enjoying Agatha Raisin and the Quiche of Death much more than I anticipated after the first couple of chapters.  I'll definitely be getting more of the books in the series, and hoping that some of the more unpleasant aspects are quickly and quietly dropped.