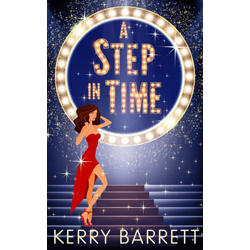 Published: 2015
Author: Kerry Barrett

A must-read for Strictly fans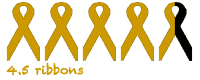 On the countdown to Christmas there's always one very important marker which signals the end of summer, the beginning of autumn and highlights that advent isn't so very far away. It's nothing to do with the weather, or leafs changing colour. It's BBC starting to show Strictly Come Dancing. I love it, it's one of the highlights of the year for me and you know as each celeb is kicked out, we're just that little bit closer to Christmas. It's light, bubbly fun and that sense of enjoyment is captured in Kerry Barrett's A Step In Time
, a novel set in the (very thinly disguised) world of Strictly.
Amy Lavender is a glamourous soap star playing the barmaid at one of the nation's favourite screen pubs and has a handsome, reality TV fiancé. Her life, although shallow, seems perfect until the night she catches her fiancé kissing another girl and flies into a drunken rage. Overnight she is sacked, loses the man she loves, has to leave her home and has half of her clothes stolen. She is at absolute rock-bottom until her agent secures her a place on Strictly Stars Dancing (I told you it was thin), the country's favourite celebrity talent show which is presented by two women and has a panel of four judges including the cockney head judge and one who cries "Ah-may-zing" at a great dance (yes, it's really that very thinly disguised). Will Amy pick herself up with the help of her gorgeous dance partner and elderly landlady – a dancer with her own heartache to be cured?
This is a remarkably easy and fun book to read, I devoured it in just under a day and loved all the references to Strictly Come Dancing and its stars. It's perhaps the most unoriginal book I've ever read – I could plot Amy's story from her first stumbling steps on the dance floor right through to the very last pages. That wasn't a problem though, sometimes you want something that isn't going to tax your brain and offers you great fun and enjoyment instead and A Step in Time does that brilliantly well.
The story of Cora, Amy's landlady is slightly more unexpected – and unexpectedly moving. Cora is a wonderful character and I fell in love with her within the first few chapters. I could have read all about her life from 1944 right through to training Amy how to cha cha cha.
This is a great book and for fans of Strictly Come Dancing it's an absolute must-read. It's FAB-U-LOUS darling….