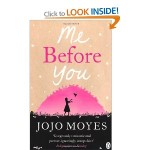 One of the highlights of this year has been participating in World Book Night. I was lucky enough to be chosen as a "giver" and distributed 24 copies of The Road by Cormac McCarthy. It was a great feeling and I loved being able to share how much I love reading and discovering new books and authors with people I wouldn't normally discuss books. The list of books for World Book Night 2013 has been released today and there's some great titles on there. Books that I already know and love, books that I have on my wish-list and some that I hadn't heard of until today. I particularly love the fact that there's young adult and graphic novels on the list – opens up an even bigger audience for World Book Night. A fabulous mixture and there's definitely more for by wish-list here.
2013's World Book Night books are:
The Dark Judges
– a Judge Dredd graphic novel
The Secret Scripture
by Sebastian Barry
Noughts & Crosses
by Marjorie Blackman
Girl With a Pearl Earring
by Tracy Chevalier
The Eyre Affair
by Jasper Fforde
Casino Royale
by Ian Fleming
A Little History of the World
by E.H. Gombrich
The White Queen
by Philippa Gregory
Little Face
by Sophie Hannah
Damage
by Josephine Hart
The Island
by Victoria Hislop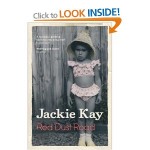 Red Dust Road
by Jackie Kay
The No. 1 Ladies' Detective Agency
by Alexander McCall Smith
Last Night Another Soldier
by Andy McNab
Me Before You
by Jojo Moyes
The Knife of Never Letting Go
by Patrick Ness
The Reader
by Bernard Schlink
Treasure Island
by Robert Louis Stevenson
The Road Home
by Rose Tremain
Why Be Happy When You Could Be Normal?
by Jeanette Winterson
World Book Night takes place on 23rd April.  For more details, including how to apply to be a giver, visit the World Book Night website.