As I get older I find myself becoming increasingly feminist in my opinions. I look around me and I see reports of women facing sexism in their daily lives, I watch Parliament and hear female MPs being told to "behave" by their male colleagues and I have to bite my tongue when friends and family automatically assume that professionals such as doctors are men.
The film industry isn't immune to my growing annoyance – every list of top directors I've read recently has been overwhelmingly male and a recent report shows that only 7% of the top grossing 250 films were directed by women – a drop of 2% since 1998.
So in a (very, very small, miniscule) attempt to change attitudes here are my Top Ten Films directed by women. As always these are only films that I've actually seen, hence nothing by Sofia Coppola or Ava DuVernay appearing. The list also represents my opinions only – yes I really do much prefer What Women Want to The Piano.
1. Bend It Like Beckham
– Gurinder Chadha
Featuring the breakout performances of both Keira Knightley and Parminder Nagra, this is a fun film about challenging stereotypes and expectations – both gender and racial. This is probably the only football film that I actually like (with the notable exception of Escape to Victory).
2. Big
– Penny Marshall
Age swap comedies are fairly standard fare and most of them are actually quite good fun, but this is the best. Tom Hanks stars as the 12 year old boy who wakes up one morning as a 30 year old man and has to navigate work and romance. The scene where Hanks dances on a giant floor piano is rightfully a classic. Penny Marshall's A League of Their Own was also a contender – partly because of another great Hanks comedy performance.
3. The Kids Are All Right
– Lisa Cholodenko
I have some problems with this film – most notably the storyline suggesting that a lesbian with relationship issues simply needs is a quick romp with the nearest bloke. Having said that, there is a lot to like – the performances are fabulous and the fact that the mid-life crisis and marriage issues aren't related to the fact the central couple is gay is a refreshing change.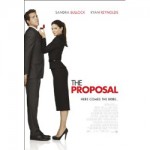 4. The Proposal
– Anne Fletcher
This is quite a slender rom-com, bitchy boss Sandra Bullock needs a visa to stay in the US and persuades assistant Ryan Reynolds to marry her. A trip to visit family follows and as you would expect, the couple fall in love. The chemistry between the stars really makes this better than the average romantic comedy and Fletcher succeeds in getting the best out of her stars.
5. Red Road
– Andrea Arnold
Andrea Arnold started her career in front of the camera, notably as an actress on the children's Saturday morning TV programme No. 73. She won the Academy Award for Best Live Action Short Film in 2003 for Wasp and followed this with Red Road, a full length feature about a CCTV operator obsessed with a man she follows on the surveillance system. I have a real soft spot for Red Road – I grew up on the street that the film is set on and looked out of the window at the featured high rise towers for over 20 years.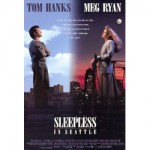 6. Sleepless in Seattle
– Nora Ephron
Nora Ephron is one of the names which immediately comes to mind when thinking about female directors, even though she only directed 8 films – and a couple of those were pretty bad (I'm looking at you Bewitched). She did, however direct one of the greatest romantic films of all time – Sleepless in Seattle, the story of a writer who falls in love with a widower. It's a throwback to classic love stories and it always makes me cry.  She also wrote When Harry Met Sally, another high point for romantic comedies.
7. Wayne's World
– Penelope Spheeris
We go from one of the most well known female directors to arguably one of the least well known. Her work has mostly focused on music documentaries, such as The Decline of Western Civilization, however she directed the Saturday Night Live spin-off in 1992 with its memorable Bohemian Rhapsody musical moment. Spheeris hasn't had a stellar career in feature film direction, but she is responsible for a classic moment in comedy history. Spheeris also directed the music video.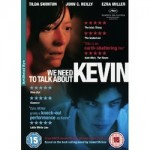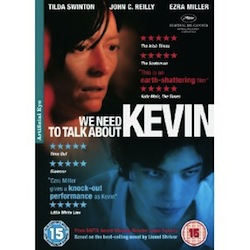 8. We Need to Talk About Kevin
– Lynne Ramsay
Adapting Lionel Shriver's novel was never going to an easy task. It concerns a teenager committing a school killing and a mother who isn't the most loving or sympathetic character but Lynne Ramsay's treatment of the story (she also wrote the screenplay) was spot on. It's a difficult watch but powerfully done.
9. What Women Want
– Nancy Myers
What Women Want is absolute rubbish fluff, but on rewatching it recently I was reminded how much I actually enjoy it. Back in the days when Mel Gibson wasn't publicly a raving anti-Semite and sexist, he was a pretty charismatic on-screen presence. In this he portrays a Neanderthal ad man whose life is changed when he becomes magically able to hear the thoughts of all women around him. At first he uses his powers for evil, but as time progresses he starts to become a more caring individual.
10.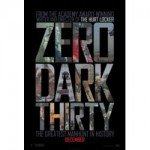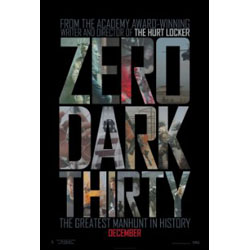 Zero Dark Thirty
– Kathryn Bigelow
It's probably fitting that the last place on the list should go to a film directed by the only woman thus far to win the Oscar for Best Director. Jessica Chastain stars as the CIA agent obsessed with tracking down Osama Bin Laden and it's a gripping, morally ambiguous story – although claims that it glamourises torture are wide of the mark. For me, it's better than The Hurt Locker – the film which for which Bigelow actually won the Oscar.