I've been thinking for a while about writing a post on my favourite children's books.  It's been going over and over in my head and I've been wondering how to choose the list.  Would it be my favourite books specifically from childhood, a crowd-sourced popularity contest or would I include some of the great children's books I've read since becoming an adult?  It all seemed too tough to decide so I kept putting the countdown on the back-burner.
It was revealed recently that 40% of children in the UK don't own even one book of their own.  All of a sudden, my worrying about the format an article would take didn't matter any more!  It's more important than ever that all of us who love reading get out there and talk about the brilliant children's books that we've read throughout our lives – whether as kids or adults.  This week is Children's Book Week, an opportunity for us all to celebrate the best in children's literature and I knew I had to write this post now.  As you'll see most of the books on the list aren't individual books but series of stories.  This top ten is actually a top 100+ of the must read books for everyone – no matter how young or old.
I've grouped these books in approximate age order but it is just an estimate – if you think I'm wildly out on any of the categories, please let me know in the comments.
Ages 3-6
Currently one of the most controversial books in America this is an adorable little picture book about two male Chinstrap penguins at New York's Central Park Zoo who raise a chick named Tango together.  According to The American Library Association this has been the most challenged book for 4 of the last 5 years.  People object to the gay references included in the story.  Phooey.  This is a lovely story which promotes acceptance of different family relationships.
As co-author Justin Richardson said "It's no more an argument in favour of human gay relationships than it is a call for children to swallow their fish whole or sleep on rocks".

2.  Mr Men
These are the first books that I fell in love with.  A series of 49 small picture books about the people of Misterland whose personalities conveniently match their names.  There are 42 Little Miss books as well but I was never quite as keen on those.  Mr Men were first created by Roger Hargreaves when his son Adam asked him what a tickle looked like.
Who else remembers the great cartoon series with voiceover by Dad's Army's Arthur Lowe?  I've got a big smile on my face just thinking about it.
Ages 6 – 10
Keep your Ruperts and your silly Winnie-the-Poohs, Paddington is truly the best of bears.
Sent by his beloved Aunt Lucy to London, Paddington is an immigrant (probably illegal) from deepest, darkest Peru.  He finds a home with the Brown family (who are very British) and gets himself into all sorts of trouble.  Despite being very kind he has a disapproving streak and can deploy a particularly "hard stare" which I long to perfect!
I'm pleased that creator Michael Bond wrote a new book in 2008 which looked at Paddington's refugee status – it feels right that a character as wonderful as Paddington should teach about acceptance and understanding of different cultures.
I know there's lots of things to dislike about Enid Blyton books – the hideous middle-classness of it all, the casual (and explicit) racism and the dreadful gender stereotyping but that doesn't stop me from loving her work. I grew up on The Faraway Tree, The Secret Seven, Mallory Towers and most of all The Famous Five.
Four cousins and their dog Timmy roam around the Cornish countryside solving crimes and uncovering mysteries. It was fantastic fun. My friends and I played The Famous Five at school, but there were only four of us so we ditched boring old Julian to make sure that we could include Timmy in our adventures.
Quite simply, my childhood would not have been as happy as it was without The Famous Five.
The Secret Garden is probably Frances Hodgson Burnett's most famous and popular book but I always preferred A Little Princess. The heroine, Sara Crewe, goes through a number of trials and tribulations after her wealthy father dies in India.
I loved Sara's feistiness, dignity and courage in the face of adversity. She is the first female role model that I remember from the books I read as a child.
Age 11+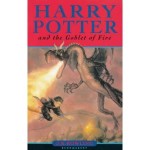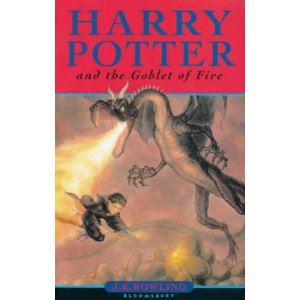 6. Harry Potter
If I learned one thing from the Harry Potter books it's that it is perfectly acceptable for adults to read books originally created for children. If I learned a second thing it's that using the Expelliarmus spell too often will identify you to Death Eaters and get your owl killed.
There's not much to say about the Harry Potter phenomenon that I haven't already covered in my series earlier this year, other than to congratulate J.K. Rowling on creating stories that once again made children excited about reading.
Not just the first book but the entire Anne collection. This is the story of red-haired orphan Anne (with an E) Shirley who is adopted by brother and sister Matthew and Marilla Cuthbert. Anne has a special talent for getting herself into trouble – a talent that endures even when she's a respectable teacher, wife and mother.
Anne of Green Gables was the first book to make me cry and the memory of sitting up in bed crying over the death of a much loved character will stay with me. This was the book that taught me that words could touch my heart.
Every year for my birthday a family friend would take me to the pantomime at the Citizens' Theatre in Glasgow. One year the chosen production was The Lion, The Witch and The Wardrobe and from that day on I was captivated by the stories of Narnia.
Re-reading the books as an adult it is much easier to spot the religious allegories and the sexist treatment of poor Susan who is cast asunder when she starts to display her womanhood. As I child all I knew and cared about was that these were fantastic adventure with an enthralling cast of characters.
The Lion, The Witch and The Wardrobe remains my favourite but I also have a soft spot for The Magician's Nephew – the first in the series which is always inexplicably overlooked.

9. Nancy Drew
The Famous Five introduced me to crime fiction, the Nancy Drew books cemented my love for the genre.  Nancy was a revelation to me – a girl like no-one I had ever met. She was smart, pretty, independent, rich and best of all she had her own car at the age of 16….
Nancy captivated me in a way that her male counterparts The Hardy Boys never could. She also introduced me to American characters and society and that relationship continued in Sweet Dreams, Sweet Valley High and Point Horror which were ever-present in my teenage years.

10. Artemis Fowl
I only read the first book in the Artemis Fowl series earlier this year and couldn't believe that I had waited for a decade before picking it up.
It was only after an interview with author Eoin Colfer that I got interested in Artemis Fowl, a teenage criminal mastermind. There's action, adventure, crime and fairies. I loved Colfer's inventiveness, humour and the sheer malevolence of the main character.
The final book will be released next year and I hope to have more of the series before it comes out.
This post has been an absolute joy to write. It's brought back many happy memories and reminded me why it's so important that our children get the opportunity to develop their own passion for reading.
I'd love to know what your favourite children's books are and which ones I should pick up and read, even now at the age of 35.