I spent last weekend at an activity centre with a group of 16 brownies. We had a great time on the zip wire, trapeze, giant swing and so on. The kids were absolutely fearless and enjoyed every minute chattering away about what their favourite activities had been. The conversation among the adults was a little more serious – year 6 have had their SATs this week, A-levels were starting and Scottish kids are slap bang in the middle of Standard Grades and Highers. The amount of studying and homework that children have these days is mind-blowingly scary, I could never have coped at their age. It got me thinking though about how many great movies are set in schools and how they all thankfully manage to avoid the horror that is exams.
Here are my top ten High School movies. In no way do they reflect the reality of being at school but if they did they wouldn't be quite so much fun.
A high school retelling of the Shakespeare play, The Taming of the Shrew this romantic comedy really zings thanks to the great performances and sparkling chemistry of stars Heath Ledger and Julia Stiles. Worth a watch just for Ledger's fantastic performance of Can't Take My Eyes Off You
Not exactly a high school movie as such, this time travel classic sees Michael J. Fox's Marty McFly go back to his parents' high school days and inadvertently causing his mother to fall in love with him. The finale at the High School dance still entertains 27 years on.
For many of us who grew up in the 80s, John Hughes films are high school to us. Even if they don't match our own experiences in any way whatsoever. Matthew Broderick as Ferris is the epitome of 80s cool as he plots a day off school – dogging it we called it in Glasgow in those days. Means something different now. Oh well.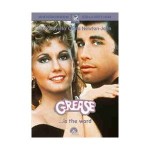 4. Grease
Rydell High in 1958 was a strange high school. None of the students were under 25, several were over 30 but they all thought they were teenagers. Taking the age of the cast aside this is the ultimate high school musical. Bad boy Danny and virginal Sandy sing and dance their way through a year of school.
This is the high school film I can most relate to, perhaps because it is set less than 15 miles from where I attended school. Geeky Gregory (John Gordon Sinclair) falls in love with football playing glamour girl Dorothy. There's no prom, no singing and only some lying-down dancing but it is one of the sweetest comedies ever.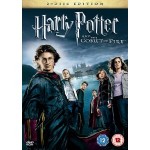 6. Harry Potter And The Goblet Of Fire
Ok, so Hogwarts isn't exactly your average high school what with the students being witches and wizards and the hero battling an evil murderer, but of the 8 movies in the series this is the one most like a typical high school movie. A sporting competition, first stirrings of teenage love and angst and rivalries with other schools – perhaps more realistic than it first appears.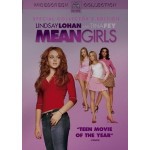 7. Mean Girls
Remember when Lindsay Lohan was a good actress and put in some decent performances? No? Well, watch Mean Girls and feel bad about how someone so talented can fall so low. Tina Fey's comedy about high school cliques is sharp and painfully funny. We all knew girls like The Plastics at school, even if they weren't quite as evil as portrayed here.
This was the first high school movie that I fell in love with and Andrew McCarthy is still my favourite Brat Packer. This is the story of rich boy Blane and poor girl Andie who fall in love but face opposition from their friends. Jon Cryer as Duckie gives the best performance of the film, both funny and moving. As with many high school films resolution is found at the Prom – but Andie, the dress was better as it was…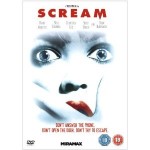 9. Scream
School is murder – literally for the characters in Wes Craven's 1996 horror. Students and staff at Woodsboro High School are killed off by a masked man using a variety of gruesome methods. Unfortunately for the intended ultimate victim Sydney Prescott things don't get any better when she makes it to college in Scream 2.
The ultimate 80s high school movie stars (almost) all of my favourite Brat Packers. A representative of each high school stereotype is brought together in a Saturday detention. As the students get to know each other they realise that they have more in common than they think – and that they are more than the stereotypes they appear to be. One of John Hughes best films.
What do you think – do high school movies in any way reflect your time in education? What's your favourite movies set in school? Let me know in the comments.