Like many avid readers I have a huge pile of books still to be read.  Some have been sent to me for review, some have been presents and others I bought myself.  I'm currently observing a book-buying moratorium – no more books until I can get through a good chunk of my to-be-read list.
These are ten of the books I must read and review before the end of the year. I've chosen them because they represent a mix of physical and e-books and cover a wide selection of genres.  I've also added one of my top ten unread classics.
They aren't in any particular order, I just wrote down the titles as I saw them on my bookshelf or in my Kindle directory.

1.  The Hangman's Daughter
by Oliver Pötzsch
A translation of a German novel about witchcraft and superstition in 17th Century Bavaria.  Hangman Jakob Kuish is called to investigate the case of several missing children in the town of Schongar. Together with his daughter, he examines whether or not witchcraft is involved in the disappearances.

2.  The Tiger's Wife
by Tea Obreht
I'm not a fan of the Booker Prize.  I tend to find the books dull and worthy but I've had the opposite experience with the Orange Prize for Fiction which celebrates the best women's writing.  The Tiger's Wife is the story of young doctor, Natalia, in war ravaged Yugoslavia.  In addition to helping with the humanitarian effort Natalia sets out to discover the truth about her grandfather's death.  The blurb on the back of the book doesn't give much away, but its Orange Prize winning status appeals to me.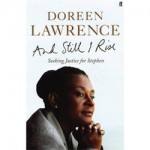 3.  And Still I Rise
by Doreen Lawrence
There will be few people in the UK who haven't heard of Doreen Lawrence.  In 1993 her son Stephen was murdered by a racist gang in London.  Doreen and her then husband Neville were instrumental in changing the face of race relations in Britain.  I've met and worked with Doreen a few times and always found her to be an inspiring woman who cares passionately about inclusion and acceptance.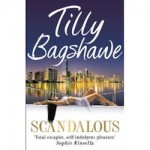 4.  Scandalous
by Tilly Bagshawe
I do enjoy a good chick-lit book and Tilly Bagshawe is one of the best authors of these fun, easy and sparkling reads.  Scandalous is the story of two spurned women set on wrecking the life of the man who has betrayed them both.  This book sounds trashy and enjoyable and I downloaded it as a holiday read but didn't get round to reading it in the summer.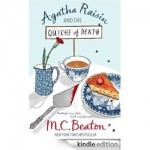 5.  Agatha Raisin and the Quiche of Death
by MC Beaton
I love a good, violent, gory thriller – the kind that makes you squirm at the scenes of murder and mutilation, but this isn't one of those books, this is firmly in the "cosy" mystery camp.  Written by the creator of Hamish MacBeth this is the first in the long-running series about a middle-aged sleuth in a charming Cotswold village.  Seems perfect for an autumn evening.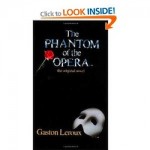 6.  The Phantom of the Opera
by Gaston Leroux
I'm an avid fan of musicals and Andrew Lloyd Webber's Phanton of the Opera is one of my favourites (although I've not seen it live).  It's about time I read some of the source materials – years ago I read Les Miserables by Victor Hugo and it's now time for me to read the original story of the Phantom and Christine.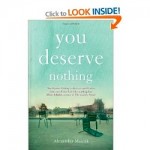 7.  You Deserve Nothing
by Alexander Maksik
One of the books recently sent to me by a publisher for review, this is Alexander Makisk's debut novel.  Set in an international school in Paris it tells the story of Will, a young teacher, and his influence on the school's students, both good and bad.  I try to prioritise books sent for review and this is my next read.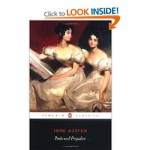 8.  Pride and Prejudice
by Jane Austen
A few weeks ago I wrote about my Top 10 classics I've never read.  Pride and Prejudice regularly tops polls of favourite books and has been successfully adapted several times for film and television.  I've tried a couple of times to read it but have always given up easily.  Not this year though.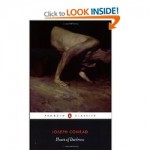 9.  Heart of Darkness
by Joseph Conrad
In the past couple of years I've read Blood River and The Poisonwood Bible, both of which explore the division and violence in the Congo and both of which owe a debt of gratitude to Joseph Conrad's Heart of Darkness.  This book is an exploration of Belgian rule, acts of genocide in the country and the impact that colonialism had on the nation.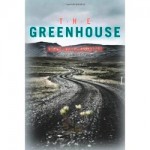 10. The Greenhouse
by Audur Ava Olafsdottir
I sometimes try to read books set in the countries that I'm visiting on holiday or for work trips.  It's a good theory but the practice doesn't normally work out so well.  I tend to either dislike the book or forget that I've bought it.  Earlier this year we had a short break in Iceland when Darren dived in the clear, cold water and I mooched around Reykjavik.  I was inspired to buy this Icelandic novel about fatherhood, self-discovery and roses.
There we have it.  The books to look out for on the website over the next 10 weeks, but there's plenty more to distract me on my unread books shelf, in book and charity shops, on Amazon and indeed from your recommendations which always come at a steady pace.  It's your job to keep me on the straight and narrow as I work through the list.  Don't let me down!