Last week I wrote about my Top Ten Films of 2013 (so far), now it's time for my Top Ten Reads. Unlike the films list this one isn't confined to books released this year. I hardly ever read books in the year that they are first published, partly because of the cost of hardback books compared to their paperback counterparts. All, however, are first time reads – no old, familiar favourites like To Kill A Mockingbird or any of my adored Agatha Christies in here. I've not had a brilliant year reading so far. I haven't read any stinkers but most books I've read have ended up with a score of 3.5, all year I've only read two books that I've given a score of five out of five.
So far this year I've read and enjoyed two celebrity memoirs. It was a toss-up whether I included this by one of my favourite singers, Alfie Boe, or Clare Balding's My Animals and Other Family. I picked the Boe book because it's a more complete story and doesn't abruptly end before much of the interesting stuff in the author's life happens. Boe also doesn't mince his words about his experiences with binge drinking, arguments with the Opera establishment and how his career hasn't been as charmed as it looks.
Author: Alfie Boe
Published: 2012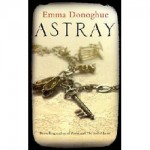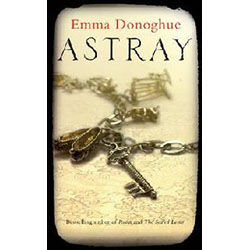 2. Astray
One of my favourite books from the past couple of years is Emma Donoghue's compelling Room. This follow-up is a brilliant collection of short stories centred around journeys to, from and within the young North America. Each story is based on fact and the collection is simply brilliant.
Author: Emma Donoghue
Published: 2012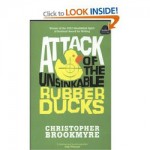 3. Attack Of The Unsinkable Rubber Ducks
One of my two perfect books this year, Christopher Brookmyre's anti-hero journalist Jack Parlabane is dead. Which is unfortunate as he still has an investigation to complete and a story to file. Parlabane is out to debunk the claims of celebrity psychic Gabriel Lafayette but how can he do that from "the other side". A brilliantly funny novel and one which came at just the right time for me as I struggled through
yet more so-so novels.

Author: Christopher Brookmyre
Published: 2008
This book was not entirely what I expected from the blurb, although nothing in the description is wrong. A man escapes from a plane crash by climbing over his partner who is trapped in her seat. His great-grandfather, a World War I soldier, leaves his unit after the horror of Passchendale. The stories intertwine and together offer an intriguing look at bravery, cowardice, self-preservation and religious belief.
Author: Nigel Farndale
Published: 2010
In January when I read this I claimed that it was the best book I had read in 2013. I had only read three at that point and someone did point out how ridiculous it was to have a best of 2013 when the year was less than a month old. Well, it's now half-way through the year and this story of a young man looking to end his life after a traumatic accident is still the best book that I've read this year. Sometimes early calls are the best.
Author: Jojo Moyes
Published: 2012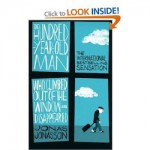 6. The Hundred-Year-Old Man Who Climbed Out of the Window and Disappeared
These days I'm trying not to buy too many very cheap Kindle books, I believe in authors being paid well for their efforts and this can't really happen if we're all buying books for 20p. Having said that, I'd be lying if I said I didn't betray my principles from time to time and this inventive tale of a centenarian who lived through and participated in some of history's big moments was just too tempting. A fabulously entertaining book.
Author: Jonas Jonasson
Published (in English): 2012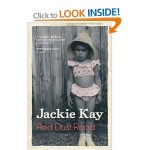 7. Red Dust Road
This was one of the World Book Night selections for 2013 and, with the exception of Me Before You, my favourite from the collection. Glaswegian poet Jackie Kay recounts her life as a mixed-race child adopted by a white couple in the 1970s and her search for her biological parents. This was unexpectedly funny and a very warm read.
Author: Jackie Kay
Published: 2010
I haven't seen the Leonardo DiCaprio/Kate Winslet film adaptation of this and if I'm honest I wasn't particularly interested in this until it was chosen as one of my book club's reads earlier this year. The story of a young couple who both feel trapped in their marriage and suburban life in 1950s Connecticut. I was gripped from the first page and this is one of the most heart-breaking explorations of disappointment I have ever read.
Author: Richard Yates
Published: 1961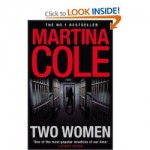 9. Two Women
Martina Cole is one of my favourite crime authors, her strapline is "The person who tells it like it really is" and while I don't know the truth about the criminal classes of London's East End, her books do have an air of fact about them. This is the story of two women who have both been jailed for killing their husbands and how their fates become linked following their imprisonment. A visceral account of domestic violence, like all of Cole's books this isn't for the faint-hearted.
Author: Martina Cole
Published: 1999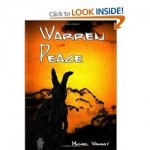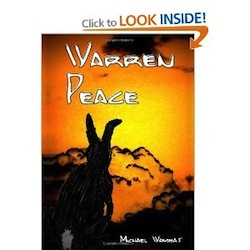 10. Warren Peace
This is a fabulous little novel about a family of rabbits looking for a new warren following a fox attack. Don't think it's merely a rehash of Watership Down. This is vicious, violent and very upsetting but also funny, inventive and heart-warming. If you have children just read it first before letting them loose on the sweet tale of bunny wabbits. It could traumatise them for life.
Author: Michael Wombat
Published: 2012