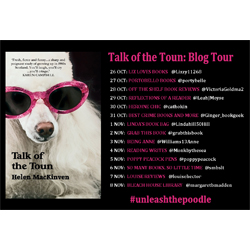 I'm delighted to be taking part in the blog tour for Helen MacKinven's debut novel, Talk of the Toun, a black comedy set in 80s Scotland.
The book is released a week today (29th October) and is well worth a look – I'm hoping to make the launch in Glasgow to meet other readers and the author.
Come back on 7th November for my review and do visit the other stops on the tour.