I've seen this quiz on quite a few book blogs recently and have loved finding out more about some of my favourite bloggers. So here are 25 random (not really random as based on questions rather than really random facts like Michael Howard's bodyguard once propositioned me) facts about me.
1. What is your middle name? 
Ann – my mum's name. Apparently my dad wanted to call me after my mum but my mum had her heart set on Louise. Always Ann without an E and only ever Louise Ann to a few select people.
2. What is your favourite drink?
Probably Pepsi Max, but I'm trying to cut down on fizzy drinks so having a lot of squash at the moment. I do like a glass of champagne and a cocktail too. I don't drink tea or coffee, not for any religious reasons (I'm often asked that) but just because I've never taken to the taste.
3. What is your favourite song at the moment?
I don't really have a current favourite song, I've had the same favourites for a long time. Scenes from an Italian Restaurant by Billy Joel, These Foolish Things by Ella Fitzgerald and Sunshine on Leith by The Proclaimers are all on my Desert Island Discs. As is the finale of Les Miserables – but it has to be the 10th Anniversary version, none of your Nick Jonas rubbish.
4. What is your favourite food?
I love food so much it's hard to know… a Chinese banquet with hoi sin duck is fabulous. Mmmm, must have duck soon. And cake. Always cake.
5. What is the last thing you bought?
A tub of mango chunks. I life on the edge…
6. Favourite book of all time?
Probably To Kill A Mockingbird by Harper Lee. I'm not really great at remembering books once I've finished them, I have a dreadful memory but To Kill A Mockingbird has stayed with me for years. I've not ventured near Go Set A Watchman yet, I'm a bit scared of it.
7. Favourite Colour?
Don't really have one. Sorry.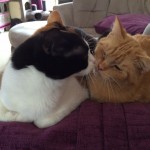 8. Do you have any pets?
Amy and Pumpkin, two rescue cats who absolutely rule my life. My Twitter and Facebook profiles are full of photos of these two monsters.
9. Favorite Perfume?
I don't wear perfume that often but I really like Flowers by Kenzo.
10. Favourite Holiday?
We got married in Barbados in 2003. It was my first time in the Caribbean and it was a really special couple of weeks. I've been on some pretty amazing holidays since then but this has to be the best.
11. Are you married?
Yes, to Darren for 12 years.
12. Have you ever been out of the country, if so how many times?
I don't know how many times but yes, lots. A few years ago we embarked on a crazy attempt to visit all 50 countries in Europe in the one year. We didn't quite make it, but it was fun trying.
13. Do you speak any other language?
No, I can say a few words of French and studied German and Italian at college but I can't remember any of it. If I'm going away somewhere I do my best to learn please and thank you.
14. How many siblings do you have?
None.
15. What is your favourite store?
Amazon doesn't really count as a store does it? Come next March it will be my own shop – my husband and I are setting up a Scuba Diving school and shop.
16. Favourite restaurant?
The Cliff in Barbados. Have only been once when we went back for our 5th wedding anniversary. It's a beautiful restaurant which overlooks the sea.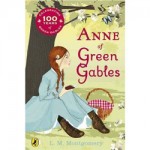 17. When was the last time you cried?
About ten minutes ago watching Pride. I am a huge crier, I cry at films, tv, adverts, news stories and the sight of my cats playing. Funnily enough though, I rarely cry at books. I can only name three that I've cried at – The Book Thief, Anne of Green Gables and Me Before You.
18. Favourite Blog?
I love book and film review blogs. I don't have a favourite but a few I like include:
Reviewed the Book
Farmlane Books
Top 10 Films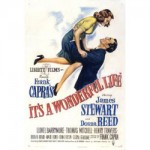 19. Favourite Movie?
Too many to mention but as we're nearly at Christmas I'll go for It's A Wonderful Life and The Muppet Christmas Carol.
20. Favourite TV show?
The answer to this will always be The West Wing. It is the best TV series ever made and the final 7 minutes of Season Two are simply television perfection. Aaron Sorkin is a genius.
21. PC or Mac?
Mac at home, PC at work.
22. What phone do you have?
iPhone something or other.
23. What's your favourite pastime? 
Reading, watching films and lately I've taken to colouring.
24. Can you cook?
Yes, I'm pretty good but I'm also quite lazy. I like to take my time, I close the kitchen door and spend hours on a dish. Day to day cooking bores me a bit.
25. Do you have any tattoos or piercings?
Only pierced ears and no tattoos although there's a little bit of me would like to get one.
I'm supposed to tag some other bloggers in this – I'm rubbish at doing that but will go for a couple of recent book bloggers I followed on Twitter @karendennise and @ReviewCafe