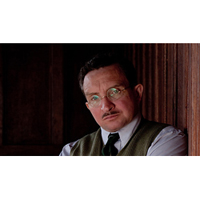 Shown: 2012
Written by: Lucy Gannon
Starring: Eddie Marsan, Rob Brydon, George MacKay

The true story behind the Paralympics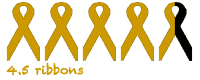 I can officially declare that my post-Olympics slump is over. No more mooching about looking for sporting events on the TV, no more crying because Team GB hasn't won a gold medal in the past five minutes. The 2012 Paralympics start today. I haven't been this excited since, well since the Queen dropped into the Olympic Stadium. I have tickets for several sessions and I'm already planning to have next Thursday night free – move over Usain Bolt and Yohan Blake, the big 100m story is going to be Oscar Pistorius versus Jonnie Peacock. I genuinely can't remember the Paralympics being so high profile before and it's another success for Seb Coe and his LOCOG team that it is this time.
In the build up to the opening of the Paralympics there's been a slew of newspaper articles and television programmes about the Games and their history and while the BBC aren't covering the Games on television they've already made a huge impact with their drama, The Best of Men, about Sir Ludwig Guttmann – the German doctor whose work at Stoke Mandeville Hospital led to the founding of the Paralympic Games.
Eddie Marsan stars as Guttmann, the German Jewish refugee who founded Britain's first spinal injuries unit at Stoke Mandeville Hospital in 1944. At the time patients with severe spinal injuries (mostly injured soldiers) were expected to die within months of their admission and care was focused on making their final weeks as comfortable as possible. Guttmann's arrival sees a shake-up in treatment of spinal injuries and slowly the emphasis becomes on helping the patients to find a way to live with their injuries. Sport becomes a way of encouraging activity and improving the morale of patients whose lives had changed immeasurably. The film ends with the first Stoke Mandeville Games, held in 1948 at the same time as the London Olympics. 16 patients took part – this year there will be more than 4000 athletes participating in the Paralympics.
There was a real risk that this could have been a very worthy but not terribly entertaining film. Thankfully this was avoided by Lucy Gannon's fine script which contained the right balance of humour, pathos and a little bit of worthiness and more importantly the performances. Eddie Marsan is one of our finest actors and his performance here was amazing, his portrayal of Guttman was moving and inspirational. The supporting cast were also very good – Rob Brydon as Corporal Wynne Bowen brought his comedic talents but also some tensions and George MacKay as Private William Heath was simply heart-breaking.
There were plenty of aspects of Ludwig Guttmann's life that weren't explored – including the loss of family members in the Holocaust and how the Stoke Mandeville Games led to the Paralympics and his founding of the British Sports Association for the Disabled. There's more of a story here that could have possibly been covered in an hour and a half.
The programme will be repeated on BBC2 this Sunday (2nd September) at 10pm. If you can, please make time to see it in between all the sporting action and say a thank you to Guttmann for all of his work.
To find out more about Guttmann please visit the Holocaust Memorial Day website and read their Stand Up, Speak Out case study.