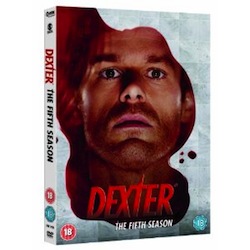 Released: 2011 (UK)
Based on novels by: Jeff Lindsay
Starring: Michael C Hall, Jennifer Carpenter

For fans of black humour and bloody violence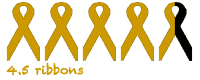 In the past few years the way that I watch television has changed.  It's no problem to come into an established title, because if it's good then I'll just buy the box-set of the previous series' and watch them over and over again, often in long sittings which will see a 22 episode series viewed in just a couple of days.  Favourites on my DVD shelf include Friends, The West Wing
, 24
, Spooks
and Dexter
.
Dexter
was an impulse purchase.  The premise of a serial killer who works for the police and only kills bad guys intrigued me.  The first book in Jeff Lindsay's series didn't impress me very much so it was on a whim that we bought the first season.
I fell in love with the TV series straight away – the concept is executed perfectly.  Michael C Hall is brilliant as Dexter Morgan, the serial killer who tries to hold down a normal job and persuade the world that he has an ordinary life.  The supporting cast is also impressive especially Jennifer Carpenter as Dexter's foul-mouthed sister Debra.  Not many women are portrayed swearing as much as she does, but it works well.  I also like C.S. Lee as Vince Masuka, Dexter's co-worker who has a particularly sick mind.
Dexter isn't for everyone.  The violence and strong language will understandably turn some people off, although my mum loves it so your mum might like it too!  If you like dark humour, a bit of violence and a lot of moral ambiguity then this is just the TV series for you.
The first four series follow Dexter as he kills a variety of bad guys and settles into a facade of married life with Rita, a single mother.  Dexter's belief that he cannot feel anything positive towards anyone in his life is constantly challenged by his seeming affection towards his sister, stepchildren, Rita and his baby son Harrison.
Season 4 focussed on Dexter's duel with another mass murderer, The Trinity Killer.  Dexter defeats Trinity but not before Rita is brutally slain and baby Harrison is left weeping in a pool of his mother's blood, just as Dexter was when he was a child.  Season 5 has just been released on Blu-Ray and DVD in the UK, and begins with a shell-shocked Dexter holding Harrison as emergency services arrive at his home.
This season follows Dexter as he tries to come to terms with Rita's death and his own role in causing it, the loss of his stepchildren and how he copes as a single father, worrying about the impact witnessing Rita's murder will have on Harrison.  Of course being the story of a serial killer this isn't just a domestic drama – there's plenty of blood and violence to contend with!  Dexter meets Lumen Pierce, a young woman who has been kidnapped and raped by a group of men and together they seek relief from their pain by hunting down and killing the men who brutalised Lumen.  Meanwhile, Debra and the other homicide detectives are hunting for a killer who decapitates his victims and cuts out their eyes. The story is further complicated by a detective investigating his suspicions regarding Dexter's connection with the Trinity Killer.
Sounds dark?  It is, but it's also very funny if you like your humour served black.  Michael C Hall's voiceover is wonderfully wry and witty while the addition of Julia Stiles to the cast as the badly damaged Lumen is inspired.  I love Stiles' work – she always brings a mixture of strength, vulnerability and intelligence to her characters and it's the same here.  Jonny Lee Miller is impressive in his guest role as a creepy motivational speaker linked to Lumen's abduction.
Season five continues Dexter's strong trend of captivating stories, impressive guest stars and cliffhangers which make you want to stay up all night for just "one more episode".