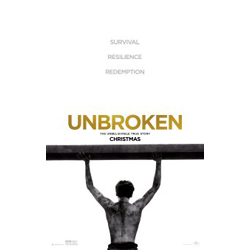 Released: 2014
Director: Angelina Jolie
Starring: Jack O'Connell, Miyavi

Average biopic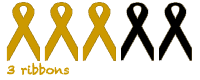 Today is Armistice Day (Veterans' Day in the US) and the BBC Festival of Remembrance on Saturday had a focus on the war in South East Asia, including testimony from a British prisoner-of-war who suffered in a Japanese camp. It seems fitting then, that I watched Angelina Jolie's second film as a director, Unbroken
, just a few days previously.
This is the true story of Louie Zamperini, an American Olympian turned bombardier who is interned in a POW camp after spending 47 days in a raft in the Pacific Ocean after his plane crashed. Louie finds himself targeted by a particularly sadistic Corporal who delights in torturing him. British actor Jack O'Connell, winner of the 2015 BAFTA Rising Star award, plays Zamperini and is very well supported by Japanese Miyavi as the cruel Mutsuhiro "The Bird" Watanabe and Domhnall Gleeson as his pilot friend and fellow crash survivor Phill.
Unbroken is a decent war/sports biopic but not really much more than that. O'Connell is very good as the protagonist and undergoes a remarkable physical transformation from an athletic runner to a malnourished prisoner. The problem was that it was nothing more than decent. There were a few decent scenes – the dog-fight sequence was impressive and the depiction of all of the POW camp inmates being forced to punch Zamberini was suitably uncomfortable and visceral. When there wasn't a set-piece scene, the rest of the film seemed a bit dull and workaday.
It's a fascinating story and all throughout the film I was heading to the internet to find out more about Zamberini and his life – it seemed a shame to miss out the fact that his impressive performance at the 1936 Olympics attracted the attention of Hitler. That kind of detail would just have made the film feel a little bit richer.
I do appreciate Angelina Jolie's work in bringing lesser known stories of people who have survived exceptional hardships to a wider audience. I would love to see the story of Ben Helfgott, a Holocaust survivor who became a weightlifter competing on behalf of Great Britain at the 1956 and 1960 Olympic Games, more well known.
Unbroken isn't bad and it's definitely worth a watch as an introduction to the story of Louie Zamberini, but it feels a bit like a missed opportunity to make something special rather than an average retelling of a remarkable story.