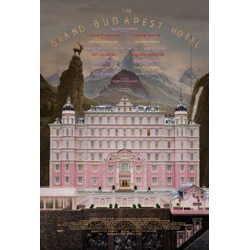 Released: 2014
Director: Wes Anderson
Starring: Ralph Fiennes, Saoirse Ronan, Tony Revolori

A fabulous feast of a fairytale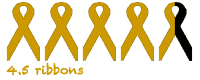 Normally I like to go and see films the week that they are released. It's good for getting reviews up while the film is fresh in everyone's minds and it means that I don't have to actively avoid spoilers. It's not always possible and the past month or so has been a bit of a nightmare in terms of getting to the cinema so I'm only now catching up with some recent releases. There are, of course, benefits to seeing films a couple of weeks after release – the review writing process isn't caught up in the hype of other people's reviews (it happens, I don't want it to but it's inevitable) and best of all the cinemas are quieter. In fact, if you wait long enough you might even get a completely empty screen – as I just have for my long-awaited trip to see The Grand Budapest Hotel.
I've never particularly been interested in Wes Anderson films, far too self-consciously quirky for my liking and if there's one thing that's guaranteed to drive me to a popcorn flinging rage frenzy it's "quirky". Still – the trailer for this looked fabulous and Ralph Fiennes looked as though he was having a ball in a rare comedy outing.
Fiennes plays M. Gustav, the charming concierge of the renowned Grand Budapest Hotel. As Europe is on the cusp of war, Gustav is training staff and servicing (in every sense of the word) his rich clientele. The murder of one of those customers and her subsequent bequest leads Gustav and lobby boy Zero on a cross-country chase, prison break and flight from a vicious murderer. The cast includes frequent Anderson collaborators Bill Murray, Willem Dafoe, Jason Schwartzman and Owen Wilson as well as Adrian Brody, Saoirse Ronan, Harvey Keitel, Jude Law and Tilda Swinton.
The Grand Budapest Hotel thoroughly enchanted me, I fell in love with it from almost the first moment. I felt as though I was being told an exceptional fairytale by a master storyteller. Whereas other films may strive for realism, this one luxuriates in its falseness and invites the viewer to settle into its own off-kilter version of reality. The colour palette, changing aspect rations, over-the-top performances and title cards all add to sense of story telling. That's not to say there's nothing recognisable here – the fascists taking over Eastern Europe bear a striking resemblance to the Nazis and I'm sure there's plenty of real-life tales of greedy children challenging parents' wills.
The cast were all superb, Fiennes was brilliant in a role which is as far removed from his typical casting as you can imagine. More comedy roles are a must – but only if they are as witty and intelligent as this (ie no more Maid in Manhattens). Tony Revolori as the young Zero was fabulous in his first major role. If I have one criticism of the film it's that many of the great cast members are barely used and appear and disappear stupidly quickly. Such is the nature of the cameo I suppose.
Having never previously sought out Wes Anderson films, I'm delighted that I did go and see this one. It may even tempt me to drop my objection to quirky…