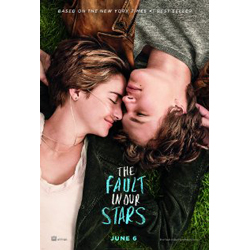 Released: 2014
Director: Josh Boone
Starring: Shailene Woodley, Ansel Elgort

Beautiful teenagers have cancer – but I didn't cry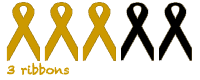 I'm a crier. I cry at films and TV shows all the time, I've even been known to cry at TV commercials (and not just the annual John Lewis advert designed to tug at the heartstrings and send you to the High Street). When I sat down to watch The Fault in Our Stars
, a film about teenagers with cancer based on John Green's bestselling novel, I fully expected to be a sobbing wreck by the end of the film.
Shailene Woodley plays Hazel, a 16 year-old girl with thyroid cancer and failing lungs. Despite her reservations she agrees to attend a support group for young people with cancer and here she meets Gus (Ansel Elgort) who is missing a leg courtesy of his illness, but thankfully remains cute and cheerful. The couple's burgeoning romance and search for the author of a Hazel's favourite book take them to Amsterdam. As they fall deeper in love, tragic news threatens to tear them apart.
I didn't cry at any point, in fact I scoffed a couple of times but I didn't entirely dislike The Fault in Our Stars. There's much to commend the film, particularly to its target audience which is a couple of decades younger than I am. Shailene Woodley is excellent as Hazel, and Elgort is sweet and romantic as her besotted suitor. Laura Dern puts in a fine performance as Hazel's mother and I do wonder if this hadn't been a film aimed at teenage girls would she have been nominated for some awards – she would have deserved the acclaim. The young people aren't portrayed in any way as saints, at times they behave badly and use their illness as an excuse as I imagine happens in real life.
There were however a few moments which made me feel incredibly uncomfortable. Despite the fact that Woodley and Elgort play people who are dying, they both look great – really great. Shailene Woodley is a very pretty girl and there's nothing here that distracts from that – a cute elfin haircut and ever-present oxygen canister are the only visual indications that Hazel isn't completely healthy. Even in a coma she is perfectly made up and beautiful.
That's not the worst part though, that comes in a visit to the Anne Frank House in Amsterdam where the couple have a passionate kissing session in the room where the Frank family hid. No-one objects, instead tourists applaud the young people for living every day as it comes. A real mis-step which portrays the otherwise smart and likeable characters as self-obsessed brats – like the kids who take pouty selfies at Auschwitz or at their grandparents' funerals.
The Fault in Our Stars is a decent film but not exceptional. The performances raise it from being schmaltzy rubbish but there are cloying moments and despite being well known as a sentimental sap, I didn't cry once. I'll freely admit that as a thirty-ish year old with a cynical streak this wasn't a film aimed at me, but on the other hand I cry every time Boo and Sully reunite at the end of Monsters Inc so it's probably safe to assume that there is indeed some fault with The Fault in Our Stars.