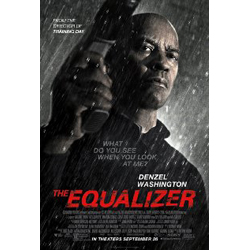 Released: 2014
Director: Antoine Fuqua
Starring: Denzel Washington,  Chloe Grace Moretz

Middle of the road – with some good violence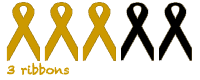 I'm just about old enough to remember the Edward Woodward television programme, The Equalizer, a drama about a former intelligence operative who acts as a private avenger saving downtrodden New Yorkers from various evil-doers. For the late 80s the show was remarkably violent and the bad guys did often die, unlike in other shows such as The A-Team. 2014 saw the inevitable movie remake of The Equalizer
with Denzel Washington taking on the role of the protector of innocents.
Directed by Antoine Fuqua, this version of the story sees Washington play a retired CIA black-ops agent living a quiet, understated life as a hardware store employee. He has few friends, but is always willing to assist those around him (some might even say patronise but not me… yes, ok me). He becomes drawn back into violence and killing in an attempt to protect teenage prostitute Teri (Chloe Grace Moretz) from Russian gangsters. As he takes on the mob, he also battles corrupt cops and junkie robbers.
First thing first – this would not be even half watchable without Denzel Washington. He is such a great actor and appealing screen presence that he could make even the biggest turkey viewable. But The Equalizer isn't actually a bad film, it's just not as good as its star.
The introduction is far too long, it took about 25 minutes for the build-up to take place and it really wasn't complicated enough for that. Good guy, crazy killing skills, bad Russians. It should have taken 10 minutes at most to set up the situation and the extra time taken allowed my mind to start wandering and my interest in the film to wane. The storyline is wafer-thin and pretty lazy – how many times have we seen psychotic Russian gangsters angering the righteous good guy?
When the violence started I did start to get involved again, some of the killing methods are enjoyably gruesome. I do like a bit of blood and guts nastiness and the large set-piece fight in the hardware store was beautifully shot and satisfying in its inventiveness. I did raise my eyebrows a couple of times at the 15 certification – it must have been very close to the edge of 18 with the graphic nature of some of the violence.
Much as I love Denzel Washington, this was too much of a one-man show. Why bother hiring great supporting acts such as Moretz, Bill Pullman and Melissa Leo and then sideline them?
I enjoyed, but didn't love The Equalizer. It was a decent enough action thriller, with a top notch star performance but the announced sequel has to be much better if there's to be a series which lives up to the memory of the 1980s original.