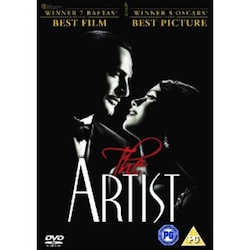 Released: 2011
Director: Michel Hazanavicius
Starring: Jean Dujardin, Berenice Bejo

Thoroughly enchanting – a film that lives up to the hype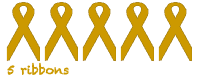 Despite appearances to the contrary I don't normally get caught up in movie hype. There's plenty of "must-see" films that I've never seen, I'm not a huge fan of some actors that I'm told are the greatest ever and some of the films deemed as the "Best Picture" at the Oscars bore me rigid. So despite all the fantastic reviews and its award season success I wasn't quick to see The Artist
.
Shot in black & white and (for the most part) completely silent, The Artist tells the story of George Valentin, a star of the silent screen, whose career fumbles with the advent of the talkie. His downward trajectory is in stark contrast with the rise of new star Peppy Miller who is perfect for the modern, youthful form of cinema.
Even though I had read all the great reviews and was obviously aware of all the awards that it had won, I still didn't have huge expectations. I wasn't terribly excited by the thought of a French silent movie. I was wrong – the hype was absolutely right and I completely fell in love with The Artist.
As Valentin, Jean Dujardin exudes charm, charisma and more than a little arrogance. He deftly and believably moves from cockiness to despair and tugs the heart-strings while he's at it. Berenice Bejo is amazing as the aptly named Peppy Miller. She conveys so much with just a smile, wink or kick of the foot and lights up the screen whenever she appears. Bejo was nominated in the Best Supporting Actress category at this year's Oscars, presumably the studio she had a better chance of winning here than up against the all powerful Meryl Streep. She didn't win and it's a shame she wasn't recognised in the Best Actress category, her performance certainly deserved it. The scenes where Dujardin and Bejo tap-dance together are simply magical.
The supporting cast – including a number of well-known Hollywood faces – were also fantastic. John Goodman especially looks as though he was made to be a silent movie star. Naturally, I loved Uggie the dog who stole every scene in which he appeared and won the American Humane Association's PAWSCAR (not my bad pun, don't blame me) for "Best Scene Stealer".
Although the film is described as a comedy, there are moments of almost unbearable sadness as Valentin's life crumbled around him and he sees no way back for him. I cried like a baby several times during the story, at both sad and happy moments. I've not seen a film recently which has made me as emotional as The Artist did.
I adored The Artist and felt like kicking myself for leaving it so long to see it. Despite being a throwback to a bygone age it seemed completely fresh and original. I hope, though, that this isn't the beginning of a rush of silent movies, I'm not sure that there's a mass audience for a resurgence in the genre. The Artist though had a very distinct story to tell and writer/director Michel Hazanavicius told it in a charming and beguiling manner. Maybe next time I'll be more receptive – after all, hype must exist for a reason.