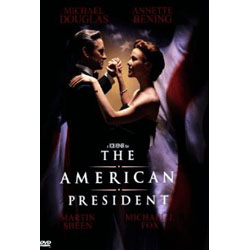 Released: 1995
Director: Rob Reiner
Starring: Michael Douglas, Annette Bening, Martin Sheen

Fabulous romance written by a true genius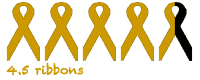 There are no four better words in entertainment than "Written by Aaron Sorkin" – you know if Sorkin has written the script then a quality watch is ahead. His credits are strong – A Few Good Men has one of the greatest courtroom scenes ever, Sports Night is an under-rated comedy and he managed to make Facebook interesting in The Social Network. None of these however come close to the genius of The West West, a success foreshadowed by political comedy-drama film The American President
.
Michael Douglas plays President Andrew Shepherd, a single father widowed before his first presidential campaign. As re-election time comes closer he is a popular president who seems certain to win a second term. His re-election chances are threatened by his burgeoning romance with Sydney Ellen Wade, a lobbyist for an environmental pressure group. As his popularity fades and there is increased pressure from Republican candidate Bob Rumson, Shepherd struggles to secure the votes to pass an important crime bill and keep his romance with Sydney on track.
I love this film as a stand-alone piece of work but I also like to call it The West Wing Pilot Episode due to the number of similarities particularly the gun control debate and the President's struggle with a "proportionate response" in a military context. There's a number of actors in common too – Martin Sheen as the Chief of Staff AJ, Joshua Malina as Sydney's assistant and Anna Deavere Smith as the Press Secretary. It's hard with my knowledge of and love for The West Wing to truly judge The American President as an unrelated piece of work, but I'll do my best.
Michael Douglas turns on the charisma as Shepherd and is both a suitable Commander-in-Chief and decent love interest. Annette Bening is great as Sydney Ellen Wade, it's good to see an on-screen couple whose age difference isn't too horrific. Douglas is 14 years older than Bening but the gap didn't seem that big. It certainly wasn't a powerful, older man seducing a young, naïve woman. Instead Shepherd and Wade were portrayed as equals in the relationship. For me though the standout performance was delivered by Michael J Fox as Lewis Rothschilld, an aide to the President, who is determined to see comprehensive gun control legislation passed.
There were some good laughs – particularly in Shepherd's attempts to be an "ordinary" suitor but there's also some cutting political commentary. Shepherd's final speech is a trademark Sorkin liberal dream. We are desperate for our politicians to stand up to the rubbish that other politicians spout, but they never will so we just have to rely on the brilliance of Sorkin's writing to make it happen.
Other than a couple of blatantly 90s fashions The American President feels completely relevant to today. Which is terribly sad given the state of the gun control debate in the US. I'm sure when Sorkin wrote this film (and the The West Wing episode Five Votes Down) he couldn't have imagined that almost 20 years later it would still be current. I imagine the topic will be revisited in the forthcoming second series of The Newsroom.
This is an intelligent, funny and thoroughly enjoyable film – well acted by its cast and brilliantly written by a true genius. I'm pretty sure I don't watch it nearly enough.