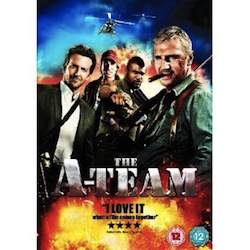 Released: 2010
Director: Joe Carnahan
Starring: Liam Neeson, Bradley Cooper, Jessica Biel
A good, fun blockbuster but it doesn't have a place in my heart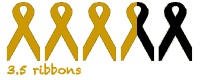 They say that you always remember your first love.  I know I certainly do.  I was young and impressionable.  Easily won over by a handsome man with bags of style.  He was older, much older actually.  A former soldier – a good guy who was loyal to his friends and would always help someone in need.  It was true love but sadly it was never going to last.  I was too young, I lived in Glasgow and he didn't.
In fact he lived in the Los Angeles underground where he survived as a soldier of fortune.  I had a problem, no-one else could help, and I couldn't find him (most of the time).  I so loved Lieutenant Templeton "Faceman" Peck, and I loved The A-Team.  It was my favourite programme as a child, I was obsessed with it.  I even had a sweatshirt that my mum had to peel off me to wash.  25 years on from its heydey, I still have a lot of affection for The A-Team.  Even if it was a bit rubbish.
Talk of a movie version of The A-Team
had been doing the rounds for a while and against my better judgement I was really quite looking forward to seeing it.  The A-Team was absolutely ripe for a big screen adaptation and despite some harsh words from critics and disappointing box-office returns this isn't a bad film at all.  It isn't great but it is fun, it does have good spirit and it is a good way to spend a couple of hours.
The story has been updated from its original 1980s setting.  The team are no longer Vietnam veterans but present-day soldiers serving in Iraq.  I quite like the film's creation of a back-story of how the quartet came together, the crime they were accused of committing and what led to them becoming the scourge of crooked cops and bullying businessmen.  I was particularly tickled by the explanation of B.A.'s fear of flying.
The story is terribly contrived.  The team steal, then lose, then have to recover plates used for printing US currency.  It's thin but no-one ever watched The A-Team for its narrative brilliance.  It was always about the bangs, explosions and a sense of humour. Does this film have the same appeal as the TV show?  Not quite – the humour is a little forced and doesn't always work.  The sub-plot about B.A. renouncing violence (and his mohawk) following his imprisonment is tiresome and adds nothing to the plot.
Overall the cast does a good job but doesn't really gel as well as I hoped they would.  Sharlto Copley is great as Murdock and Liam Neeson does a fine job as Hannibal Smith but I wasn't quite as impressed by Bradley Cooper as Face.  He's certainly got the looks and he has beautiful blue eyes but he doesn't have the charisma of Dirk Benedict and comes across as slimy at times.  Quinton 'Rampage' Jackson is the weakest main cast member but to be fair to him, he was hampered by his poor storyline.
Patrick Wilson as Agent Lynch from the CIA is my personal favourite.  He is over-the-top and more hammy than the Sainsbury's deli counter but it worked well and he gets the best lines of the film.  The A-Team was always predominately male and Jessica Biel was brought in as Charissa Sosa to redress this balance.  It's such a shame that her character is a bit bland.  I always liked Amy Amanda Allen – if there's ever a sequel they need to bring her back.
The action is fantastic.  Lots of shooting, explosions, helicopter chases, flipping cars and utterly improbably a flying tank.  A little bit of me was disappointed that the shooting was more accurate than in the original and people were actually killed but I suppose that was only to be expected.  I was also disappointed that at no point were they barricaded into a room full of junk in which they just happened to be able to build an armoured vehicle – that was without a doubt the highlight of every episode ever made!
The A-Team is a fun action blockbuster.  It doesn't take itself too seriously and delivers great entertainment.  It doesn't hold the same place in my heart as the TV series but it's a good way to spend a couple of hours.