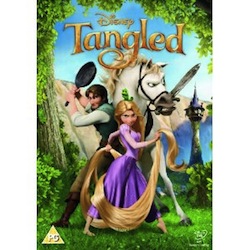 Released: 2010
Director: Nathan Greno & Byron Howard
Starring: Mandy Moore, Zachary Levi

Disney's 50th – and best in years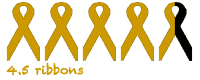 Much as I adore Disney films I never seem to get round to watching them as often as I would like, but I was feeling a little bit out of sorts and wanted something that would cheer me up. I turned to Disney and its 50th animated feature, a retelling of the Brothers Grimm fairytale Rapunzel – Tangled
.
A benevolent King and Queen have a much wanted baby daughter Rapunzel leading to celebrations throughout the kingdom. The baby is kidnapped by an evil old woman, Gothel, who knows that the princess's golden hair has magical healing and rejuvenating properties. Years go by and Rapunzel has spent her life in a tower, believing that the now youthful Gothel is her mother. As her 18th birthday approaches, Rapunzel (whose hair is now 70 feet long) is desperate to leave her tower and see the lanterns that are released into the sky each year on her birthday. Handsome and charismatic rogue Flynn Ryder arrives at the tower and along with Maximus the horse and Pascal the chameleon help Rapunzel achieve her aims.
Some of the more recent Disney films haven't appealed very much to me. After a classic period in the late 80s and early 90s and the emergence of the brilliant Pixar films, the efforts of the animation studio seemed a little uninspiring. Disney seemed to have lost its mojo and the traditional fairy story based/Princess film looked to be on its way out. Then came the success of The Princess and the Frog (waiting to be watched on SkyPlus as we speak), followed by Tangled and it appears that there's life in the genre and the studio after all.
I absolutely loved Tangled. Rapunzel is one of the feistiest princesses that Disney has ever produced and wields a frying pan beautifully. Mandy Moore's voice is sweet and Zachary Levi is quite adorable as Flynn. As is quite normal with Disney, it is the supporting characters who provide the best moments. Maximus the horse is fantastic and his tussles with Flynn made me laugh like a drain so I can only imagine how amused a seven year old would be. The ruffians in the bar were also brilliant and their "I've got a dream" sequence was a real highlight.
The animation was spectacular, particularly Rapunzel's long flowing hair and the lantern release scene where Rapunzel and Flynn watch the night sky from a boat was breath-taking. There's not been an animated scene which enthralled me as much since the dance sequence in Beauty and the Beast.
The Disney producers show here that they aren't afraid to be a bit tough – the childbirth scene was one that any gritty Channel 4 documentary would be proud of and a stabbing scene was also quite painful. Happily there was also lots of slapstick violence – the little ones wouldn't get too scared.
Tangled may not immediately enter the list of Disney classics and it is a little sad that there were no instantly memorable songs that you could come away from a viewing running round your head but this is undoubtedly a cracking film and Disney's best since The Lion King in 1994. Happy 50th!