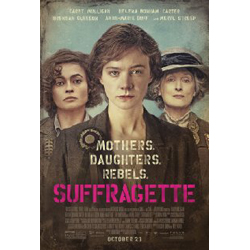 Released: 2015
Director: Sarah Gavron
Starring: Carey Mulligan, Helena Bonham-Carter, Meryl Streep

An important story which is still relevant today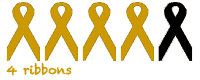 On Monday night I watched some of Britain's fabulous female MPs speak out against the 5% VAT levy on sanitary protection. The SNP's Alison Thewliss and Labour's Stella Creasy were both excellent and a nice little story was retold about how Stella Creasy, as an A-level student, raised the issue with her then MP Bernard Jenkin, a question which led to Jenkin in turn asking the Shadow Cabinet to consider the issue and Creasy being threatened with exclusion from school. It seems bizarre that a young woman could be expelled for asking a reasonable but perhaps uncomfortable question. It seems fitting that the day after female MPs spoke out so strongly on a woman's issue, that I made my first trip to the cinema in a long time to see Suffragette, the story of women's fight for the vote.
In 1912 the battle for the vote is turning violent, suffragette leader Emmeline Pankhurst is encouraging her followers to cause damage to property including shops and government buildings. Fictional laundry worker Maud Watts (Carey Mulligan) is brought to the struggle by her co-worker Violet (Anne-Marie Duff). Initially reluctant and scared by the world she has found herself in, Maud becomes increasingly militant which leads to conflicts with both the police and her husband.
Suffragette made me furiously angry while watching it – both at the treatment of the equality campaigners in the early 20th Century and at the fact that women are still not well served by the political process, making up less than a third of the House of Commons today.
The acting is fabulous, Mulligan is brilliant as Maud – both vulnerable and soft, but incredibly strong at the same time. Anne-Marie Duff is just tremendous as Violet and for me gave the best performance of the film. I also really enjoyed Brendan Gleeson as the police inspector tasked with stopping the women's militant action – it could have been so easy for this character to be a caricature but both Abi Morgan's script and Gleeson's portrayal gave him depth and made him sympathetic. It would be churlish not to mention the great Meryl Streep as Emmeline Pankhurst, she does only appear in a cameo role for five minutes but it's an electrifying five minutes which gave me goosebumps. I read an interview recently where Streep mentioned that she was often paid less than her male co-stars – it boggles the mind.
I had a few problems with Suffragette, some of the camera angles (close-up of nostrils) and shaky-cam annoyed me and I was disappointed with the lack of a satisfactory conclusion to Maud's story. It was a master-stroke though to focus on working-class women who faced catastrophic consequences rather than middle-class women with supportive husbands.
Suffragette is an important story told really well but does bring into sharp focus how much more women still have to achieve.