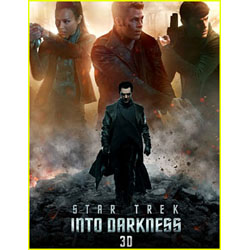 Released: 2013
Director: J.J. Abrams
Starring: Chris Pine, Zachary Quinto, Benedict Cumberbatch

Not original but very good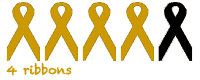 I'm not a Star Trek fan – the TV series did nothing for me and I'm fairly neutral on the films. I quite liked The Next Generation but I've never gone nuts over it. I did, however, thoroughly enjoy the J.J. Abrams reboot in 2009 which imagined a world where the young Kirk and Spock couldn't abide each other and Kirk was a troubled young man rather than the chisel-jawed hero. It had great performances, especially from Chris Pine and Zachary Quinto as Kirk and Spock. The supporting cast was good, particularly Karl Urban who was outstanding as McCoy. There was great action and a nice sense of humour and it was, as far as I'm concerned, the best Star Trek film by a long way. Star Trek Into Darkness, part 2 of the new, younger, more exciting franchise is released today in the UK and I was desperately hoping that it would be as good as the first installment.
Kirk is Captain of the Enterprise with Spock as his second-in-command and his faithful crew all present and correct but he's still reckless, headstrong and contemptuous of the rulebook. His relationship with Spock has improved from the previous film, but not much and they still find each other's decisions incomprehensible. The actions of terrorist John Harrison (a remarkably sexy Benedict Cumberbatch) and the subsequent manhunt force Kirk and his crew to face up to their positions of responsibility.
There's a lot to like here – the cast have all settled into their roles well. Zachary Quinto is simply marvellous as Spock and Chris Pine is great as Kirk.  The pair work well together and it's nice to watch the developing bromance. The crew are all great and I was particularly pleased to see that Karl Urban remains suitably grumpy. John Cho as Sulu is underused but does have one fabulous speech and Alice Eve was better than I expected – the trailer would lead you to believe all she does is strip off and scream but there is more to her character than that.
The action is good fun and Harrison is a worthy adversary for Starfleet and Kirk in particular. Cumberbatch is exceptionally good and brings both brain and brawn to the role. And sex appeal, so much sex appeal – sorry did I already mention that? The script, by Roberto Orci, Alex Kurtzman and Damon Lindelof, is impressive and has a good sense of humour.
There are a few things to dislike here as well though. It's not exactly the most original film you'll ever see and much like Oblivion there are shades of a number of other science fiction films. These include Star Wars (Abrams' next project), Avengers Assemble and, of course, the preceding Star Trek films. Abrams' favourite visual tic, the lens flare, is used to saturation point and becomes annoying. It turns out that there is such a thing as too much lens flare.  There were a couple of nice 3D moments but they added nothing to the film and were too few and far between to make the extra cost and discomfort of the glasses worthwhile.
On the whole the pros far outweigh the cons and this is a damn good watch. It builds on a great first chapter in the reboot and it develops the key Kirk/Spock relationship well.  I really enjoyed it and I suspect that for the thousands of fans across the country who attended midnight showings it was worth the late Wednesday night and the sleepy Thursday ahead.