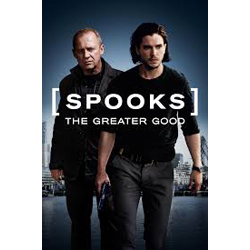 Released: 2015
Director: Bharat Nalluri
Starring: Peter Firth, Kit Harington, Jennifer Ehle

A decent enough spin-off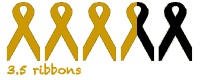 I've always been a big fan of the BBC TV series Spooks
, the first few series with Matthew MacFadyen and then Rupert Penry-Jones were sublime and even when it got a little bit silly in its later years, the appeal was still strong. Part of that appeal was the brilliance of Peter Firth as counter-terrorism chief Sir Harry Pearce and his relationship with Ruth Evershed. When the series finished on a tragic note I was heart-broken but it was a fitting end to the programme. I had mixed feelings when I heard the announcement of a big-screen spin-off, the Spooks fan in me loved the idea of continuing to follow MI5's adventures but I also wondered if it was actually necessary given how well the programme finished.
Spooks: The Greater Good
(who else hears the residents of Sandford chanting whenever they see the words "The Greater Good?) sees Harry's position at MI5 compromised by the escape of terrorist Adam Qasim (Elyes Gabel) en route to a CIA handover. As Harry goes underground to identify a suspected mole within MI5, former agent Will Holloway (Kit Harington) is recruited to track Harry down and bring him in.
Directed by Bharat Nalluri, the director of the first few episodes of the TV series, the film version retains some of the visual signatures of the programme – albeit on a larger scale. Fans are able to step into the film and feel as though they never left, a comfort which is aided by the appearance of familiar faces from the series including Tim McInnerny and Lara Pulver. I would imagine though that the film also works well for people coming completely fresh to the story – any backstory needed to understand the characters and their motivation is clearly explained.
I enjoyed Spooks: The Greater Good but it still just felt like an episode of the TV show to me, the appearance of a high-profile star in Harington didn't make it feel more of a cinematic experience. In fact as with the later series of Spooks, the good looking young "hero" was completely outclassed by Firth as Harry Pearce. The action was decent with the motorbike breakout of Qasim at the start of the film being a highlight. The main problem with this film was the plotline was just too predictable. There was a mole within MI5, there was a willingness to kill the characters we cared about, there were twists and seeming betrayals and we all knew who the bad guy was from about 30 minutes in.
As an addition to the Spooks canon this works really well, but as a strong stand-alone film which aims to challenge Bond and Bourne in the spy genre it falls slightly short. Still worth a watch though.