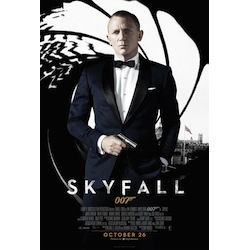 Released: 2012
Director: Sam Mendes
Starring: Daniel Craig, Judi Dench, Javier Bardem

The Best Bond Ever? Very Possibly…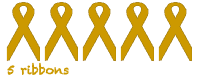 As anyone who follows me on Twitter knows I have been counting down to the release of the 23rd Bond film Skyfall. Literally, I've been counting down in hours and minutes. I love James Bond, have done since childhood and can't ever see a time when the release of a new Bond film doesn't fill me with sheer joy so it's hardly surprising that I was in the first showing of Skyfall at the local multiplex this morning.
Daniel Craig's third outing at Britain's greatest secret agent sees him face a very personal threat to M, the head of MI6  and a mission to recover a stolen hard drive which contains the true identities of NATO agents undercover in terrorist cells around the world. As plots go it's hardly the most complicated  ever but in many respects that's part of the brilliance of the film. There's no wondering what's going on or scratching your head at the latest twist. The simplicity of the story allows us to sit back and enjoy the show.
There were some concerns that Sam Mendes might be a little too cerebral to direct a Bond film after all his history doesn't scream action adventure – could the man behind American Beauty really deliver? Oh yes, he most certainly can. In a blisteringly good pre-credits sequence Mendes answered any questions there might be about his suitability and then some and if you still weren't sure then the stunning final shoot-out would more than convince.
As you would expect from a director who coaxes marvelous performances out of his casts, Skyfall has the best acting in any Bond film. Daniel Craig has settled superbly into the role and Javier Bardem is excellent as crazy bad-guy Silva. Naomie Harris and Ben Whishaw offer great support as MI6's newest recruits field agent Eve and a very young Q. The acting honours however must go to Judi Dench as M and Ralph Fiennes as new Whitehall watchdog Gareth Mallory – there are a couple of scenes with the two which are a joy to behold.
This is also a beautiful looking film with some striking imagery from the bright lights of Shanghai to the colourful fireworks of Macau and finally the bleak, desolate Scottish landscape (spoiler: the line Welcome to Scotland made me cheer a lot). Veteran cinematographer Roger Deakins clearly has a magic touch and Skyfall is gorgeous to watch.
For Bond fans there is much to cheer in this 50th anniversary year. Bond is damaged and dangerous for sure but also suave and charming. There is plenty of humour in the script (especially welcome after Quantum of Solace) and there are a couple of moments which I won't give away but had the entire cinema almost cheering out loud. For non-Bond fans (do such creatures exist?) there is still much to cheer with a good story, great acting and fantastic action.
Until today if you had asked me my favourite Bond actor and Bond film the answer would have come back quick as a flash "Connery, Goldfinger". Now I'm not so sure – I'm almost certain that Daniel Craig can now claim to be the best actor to play Bond and Skyfall is, very possibly, the best Bond film ever made.