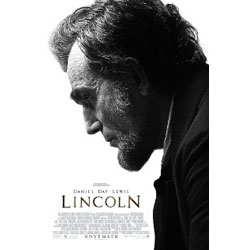 Released: 2013
Director: Steven Spielberg
Starring: Daniel Day-Lewis, Tommy Lee Jones, Sally Field

A superior biopic – Spielberg back to his best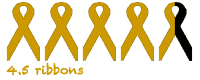 When you look at the cast and synopses of some films they scream "Oscar fodder" at you. You just know that at the back of studio executives' minds when the film goes through the development stage is Oscar Night and a row of shiny bald gold men lighting up their Hollywood offices. Imagine the excitement when they read this pitch – a film about a well-loved President abolishing slavery, it's going to be directed by Steven Spielberg and will star past winners Daniel Day-Lewis, Sally Field and Tommy Lee Jones. Executives will have wept tears of joy and planned their outfits from the very first moments of the film's inception. Things haven't entirely gone to plan for Lincoln. Sure it has swept the nominations – leading the race with 12 but it's been overshadowed by Argo and only Daniel Day-Lewis looks like a certain bet to take home an Oscar on 24th February.
Lincoln
tracks President Abraham Lincoln's final four months as he desperately for the passage of the 13th amendment of the US Constitution – the passage abolishing slavery. The film follows his many struggles during this period including those with members of his own Republican party who want to see an end to the bloody Civil War as a matter of urgency, early lobbying attempts with Democrats who can be persuaded to vote for abolition, his mentally unstable wife still grieving for their son and his oldest son determined to join the Union Army.
Daniel Day-Lewis's performance as Lincoln is simply wonderful. This is a president who is thoughtful, passionate about the abolition of slavery, humorous yet willing to admit he is flawed and may be making mistakes in his actions. I've never been entirely won over by Day-Lewis before and generally rooted against him on Oscar night. I think this time I'll be on his side, it really was an amazing performance. He was well supported by the rest of the cast, particularly Tommy Lee Jones as the passionate abolitionist Thaddeus Stevens, whose views would probably still be seen as progressive today. I didn't warm to Sally Field's performance as Lincoln's wife Mary though, it was a little overwrought for my taste. Much more impressive was Gloria Reuben as a dignified former slave who worked for Mary.
The script by Tony Kushner is fabulous and it too is worthy of its plaudits and Oscar nomination. The film is very dialogue heavy and it is credit to both Kushner and the talented actors that we want to stay with it throughout. With little to break up the talking the audience has to concentrate a lot and Spielberg never underestimates the viewer or attempts to dumb down.
At 150 minutes Lincoln isn't a short film, but Spielberg does like to take his time telling his stories. He doesn't like to be rushed and his films benefit from that. They might take a little bit of time to get into as this does but it makes for a well-rounded and thoughtful viewing experience. Nothing in Lincoln should come as a surprise for anyone with even a passing knowledge of American history but this is a superior biopic which is Spielberg's best film in a very long time – possibly even since he last picked up an Oscar for Saving Private Ryan. Oscar night is surely a straight fight between Argo and Lincoln and I'm only sorry that Ben Affleck isn't there to make it even more interesting in the Best Director category.