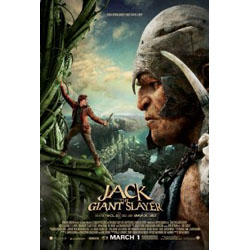 Released: 2013
Director: Bryan Singer
Starring: Nicholas Hoult, Ewan McGregor, Eleanor Tomlison

A fun fairytale which exceeded expectations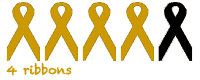 The current Hollywood craze for reimagining fairytales as big budget films has passed me by. The Tim Burton Alice in Wonderland irritated me, it was too much of same old manic faced Johnny Depp and wild eyed Helena Bonham-Carter for my liking. I wasn't hugely interested in the competing Snow Whites, not even for the lovely Chris Hemsworth as a heroic Huntsman so it was with fairly reduced expectations that I went to see the latest fairytale to hit the big screen – Jack the Giant Slayer.
Lowly farmboy Jack and Princess Isabelle are both brought up hearing the legends of long-ago battles between giants and humans. A nefarious plan by Isabelle's much older fiancé Lord Roderick leads to a beanstalk between the world of humans and the world of giants growing once again and the beautiful Isabelle being transported to the dangerous land of the giants where her royal blood places her in mortal danger. Jack joins royal bodyguards Elmot and Crawe and Lord Roderick and his sidekick Wicke in climbing the beanstalk to rescue Isabelle.
Despite the good pedigree of Jack The Giant Slayer, my expectations weren't high. Perhaps they should have been after all if anyone can deliver a decent fantasy adventure it's X-Men director Bryan Singer. The film also boasts a fantastic cast. Nicholas Hoult as Jack is an endearing young hero and Eleanor Tomlinson is a feisty leading lady. Despite having to be rescued from the foe (and fee, fi and fum) she is not the archetypical damsel in distress. Hoult and Tomlinson made a cute couple and had nice chemistry.
The greatest fun comes from Ewan McGregor as Elmot and Stanley Tucci as Roderick. The stench of cheese from both of them is overwhelming as they romp across the screen not merely chewing the scenery but making a full three course meal of it. McGregor's Elmot is an appealing mixture of an Errol Flynn pirate and a stiff upper lip British World War II hero. Tucci is a hissably bad pantomime villain and stomps around killing off hapless minions without a second thought. My only complaint is that he was called twice the age of the eighteen year old Princess Isabelle. That's really being very kind to the 53 year old Tucci…
I saw this in 2D and enjoyed the effects, they weren't groundbreaking but were fun enough – particularly the flying, flaming trees. As you know I am a 3D cynic and I doubt that there would be enough of a wow factor for a second viewing. Not when I've still to catch Oz The Great and Powerful, which I do want to see in 3D.
The word that came to mind several times when watching this film was "swashbuckling" – hell there was even a stunt where Jack and Isabelle swing on a trellis while attempting to escape the clutches of the giants. It's a little uneven in places it's both too scary for very young children despite the 12A certificate and too gentle and story-book like for fantasy purists.
Jack The Giant Slayer confounded my expectations by being a full-on campy fun. And worth the admission price for Ewan McGregor's moustache and beard alone.