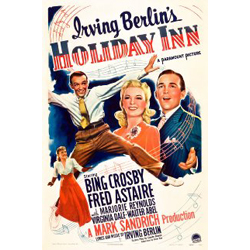 Released: 1942
Director: Mark Sandrich
Starring: Bing Crosby, Fred Astaire

Enjoyable, but very much of its time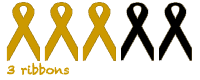 One of my favourite Christmas films, in fact one of my favourite films, is White Christmas. I've been known to cry when the soldiers turn up at the end to honour the General, and I was DESTROYED one Christmas Day when I was watching it with my mum and we looked outside and it was actually snowing. White Christmas was due to be the third Bing Crosby/Fred Astaire film – the first one being Holiday Inn
.
Crosby and Astaire play two members of a song and dance trio which breaks up when Jim Hardy (Crosby) leaves the group to farm in the countryside. When that doesn't work he decides to open an inn which opens only on holidays. He and Ted Hanover (Astaire) clash as they vie for the affections of young singer Linda Mason (Marjorie Reynolds).
The story is really that thin, it's simply an opportunity for Crosby to sing a succession of Irving Berlin songs including the Oscar-winning White Christmas and Easter Parade and Astaire to show off his dancing skills. Marjorie Reynolds is good as Linda and performs well, but this is really just a puff piece for the two stars.
It's hard to look at Holiday Inn without comparing it to White Christmas. While the latter film feels classic, Holiday Inn is very much a film of its time. There's a massively offensive "Blackface" sequence – I wouldn't cut it from the film for viewings as some American channels have done as it is actually a plot point, but watching it in 2015 was a very uncomfortable experience. There's also an African-American maid character who is actually called Mamie. It's very probable that there was no racist intent to either of these issues, but they are so indicative of another time and place that it marks out Holiday Inn as a leftover of a bygone era best forgotten.
There's also a "patriotic" sequence celebrating the US military that seems anachronistic to today's audience, but it's worth remembering that Holiday Inn was released in 1942, just months after America entered WWII.
This all sounds as though I hated Holiday Inn, I didn't – it was a perfectly pleasant way to spend a couple of hours and some of the song and dance sequences are fabulous. It's impossible to hate a film where Bing sings White Christmas and Astaire drunk dances perfectly. It's a fluff piece, very much of its time with some good moments but all things being equal I'd rather watch White Christmas.