Released: 2009
Director: David Yates
Starring: Daniel Radcliffe, Rupert Grint, Emma Watson
The scene is set for a stunning finale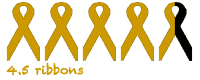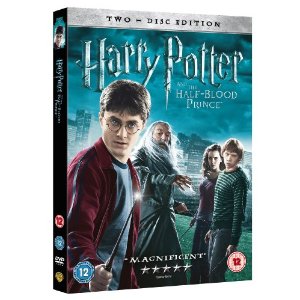 Dark clouds are forming over Britain – muggles in their offices know something is amiss, but not what.  Infrastructure is collapsing and killings are rife.  Harry Potter and The Half Blood Prince
starts as it means to go on – dark, dangerous and more than just a little scary.
Director David Yates returns after his triumphant debut in Harry Potter and the Order of the Phoenix and carries on where he left off.  This is another great adaptation of JK Rowling's novel, unafraid to both cut elements of the story in the interests of time but also add scenes which perfectly illustrate the activities of the Death Eaters.  The passing mention in the opening page of the novel of a falling bridge becomes a terrifying scene where the Millennium Bridge and everyone on it plummets into the Thames.  We dispense altogether with the Dursleys and instead have a brief, cheeky flirtation with a pretty girl at Surbiton Station.
As with the book, this film is all about plot development and back-story exposition.  We meet Lord Voldemort as a disturbed child in an orphanage where Dumbledore first encounters him, we learn more about how he managed to survive the back-firing killing curse which left him near death and a half-creature.  For the first time we feel sorry for Draco Malfoy who is struggling with a horrendous task set by Voldemort.  Tom Felton manages to portray him as both a nasty bully and a scared, conflicted little boy.  It would have been very easy to make Malfoy one-dimensional and this is well avoided.
Romance blossoms in this film – for Ron and Lavender Brown, Harry and Ginny Weasley and very briefly Ron and Hermione.  Jessie Cave is good fun as Lavender, the kind of girly-girl obsessed with her new boyfriend that induces nausea in all around her but the acting honours in the Lavender-Ron-Hermione love triangle must go to Emma Watson as Hermione.  Her heartbreak at Ron's new relationship and her growing realisation that she is in love with him is touching and sad.  Watson and Daniel Radcliffe share a sweet moment comforting each other over their respective unrequited loves.
The adult cast is as excellent as always.  Jim Broadbent makes a great Professor Slughorn – slimy, hungry to cultivate powerful friends and just a little bit of a coward.  Michael Gambon is stunning as Dumbledore, showing fear and weakness for the first time in the series.  I'm sorry we never get to see as much as I would like of Dame Maggie Smith as Professor McGonagall – she commands every scene she appears in.  Alan Rickman and Helena Bonham-Carter both also impress even though their time on screen is limited.
Harry Potter and The Half Blood Prince
ends on a tragic note, a main character has been killed, Harry has an almost impossible task ahead and Voldemort and his Death-Eaters now have the upper hand.
The scene is set for a thrilling conclusion.