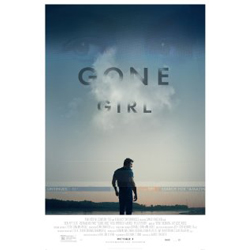 Released: 2014
Director: David Fincher
Starring: Ben Affleck, Rosamund Pike, Neil Patrick Harris

A great film with a disappointing ending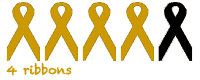 If you've read my book review of Gone Girl you'll know that I was absolutely sold on the book until the finale. The conclusion let me down so much that the wind was taken out of my sails. I was thoroughly disappointed and felt let down by Gillian Flynn. I still couldn't say that I hated the book because so much of what had gone before was so good. All the time I was reading, I was thinking what a great film it would make and how good Ben Affleck would be in the role of Nick. Handsome, arrogant, untrustworthy – it was almost as if the character was written with him in mind. When I heard that there was going to be a film adaptation
with Affleck playing Nick and Rosamund Pike as Amy I was genuinely excited. The casting was perfect and there was the chance of correcting the wrongs of the book.
Nick and Amy Dunne seem the perfect couple – both good-looking, intelligent and so very much in love. They thrive as writers in New York but everything starts to go wrong when the recession hits and both lose their jobs. When the couple moves to Nick's home-town in Missouri to be with his dying mother, the cracks get wider. On the morning of their fifth wedding anniversary Amy goes missing in what appears to be a violent abduction but suspicion soon falls on Nick. Has he killed his wife in order to be free of an unhappy marriage and become the beneficiary of a huge life insurance policy? Or is someone else responsible for Amy's disappearance?
This is a great film with two brilliant central performances – as I expected, Ben Affleck was perfect as Nick. I've said it before and I'm sure I'll say it again, I don't understand why he's so disliked by reviewers and film fans. He's a good actor, he has made a couple of bad career choices but on the whole he picks really interesting roles. He's intelligent, he's politically aware and passionate and he's got a talent for directing. I'm unashamedly a fan of Affleck and he did nothing to let me down here. Rosamund Pike was also brilliant (although Oscar nominee brilliant? I'm not sure) and captured all of Amy's different complex traits. Tyler Perry, as Nick's limelight chasing lawyer, and Missi Pyle, as the hideously reactionary TV presenter who declares Nick's guilt, offer the best support.
The film looks great with great direction (as you would expect) from David Fincher who gives it a depressed feeling and fills the film with as much uncertainty as the book. The script by Gillian Flynn is smart and realistic. I'm tired of films which tone down bad language in order to avoid the dreaded 18 certificate. This is a film for adults and it doesn't shy away from that fact.
Ah, but that ending. There are some changes from the book but not enough to stop it being disappointing and making what would be a great piece of work merely very good.