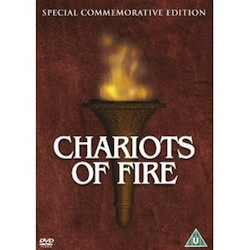 Released: 1981
Director: Hugh Hudson
Starring: Ben Cross, Ian Charleson
Pain, sacrifice and glory – must be the Olympics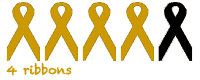 It's now less than 100 days to the opening of the London Olympics and there's a lot of cynicism out there about it. The traveling is going to be hell, the cost is spiraling out of control, the mascots are a bit weird and so on. It sometimes feels like I'm the only person who's still excited by the prospect of the world's greatest sporting event on the doorstep. I have tickets for four events and would have loved more. Even though it's still three months away I'm starting to get in the mood now with some Olympics themed books and movies.
It's actually harder than you might imagine to find Olympic movies that aren't saccharine filled American TV movies but I started with perhaps the most famous one -1981's Chariots of Fire
.
Harold Abrahams and Eric Liddell are both determined athletes with their hearts and minds set on running in the 1924 Paris Olympics and winning gold in the 100m race. Abrahams is a Jewish student at Cambridge University where he encounters friendship and support but also anti-Semitism which spurs him on even more to succeed. Liddell is a Scottish missionary who believes that he has been given a gift by God and the best way to honour the Almighty is to win the greatest race on earth – but his plans are thrown into disarray when he discovers that the qualifying run will be held on a Sunday, the day of rest.
Chariots of Fire takes massive liberties with the truth about their stories in order to create a storyline which is less mundane and more dramatic than what actually happened. Characters are renamed and events are moved in time so that tension is heightened. Lead actors Ben Cross as Abrahams and Ian Charleson as Liddell are both very good and it's surprising that neither was nominated for an Oscar – the sole acting nod going to Ian Holm for his role as Abraham's trainer Sam Mussabini. The supporting cast was excellent, particularly Nigel Havers as Lord Andrew Lindsay and Nicholas Farrell as Aubrey Montague, through whose eyes we see much of Abrahams' development.
The film beautifully captures the determination and pain of the struggle to be selected for the Olympic squad. Almost 100 years on from the Olympics portrayed here I imagine there are young men and women around the country who are experiencing exactly the same range of emotions that Abrahams, Liddell and their team-mates did 88 years ago. While much has developed in the world of sport, I doubt the emotions of athletes have changed significantly.
While I knew the film told the sporting story of Liddell and Abrahams, I hadn't realised how much of the narrative would be concerned with their positions as outsiders in British high society and how both struggled to keep hold of their own identities and refused to betray their principles just to fit in. It's this which raises Chariots of Fire from a good sporting story to a truly great human one.
It's impossible to review Chariots of Fire without referring to Vangelis' iconic theme music. In a bold move, Vangelis decided to use synthesizers and created a very 80s soundtrack rather than try to create a period piece. The decision was a stroke of genius and the famous Title theme (commonly known as Chariots of Fire) is now iconic and will forever be a part of British sporting life.
In the lead-up to the Olympics Chariots of Fire is being re-released in cinemas around the country, great timing and I thoroughly recommend a viewing. Nothing is more likely to get you into the Olympic spirit.